The main purpose of brain training apps is to increase your memory, thinking abilities, focus, and even intelligence. This will improve how well you execute crucial daily tasks.
Both young and old have been looking for brain training games to enhance their intellectual capabilities, response time, and reasoning abilities. In fact, research suggests that playing brain games might boost mental acuity and slow down the aging process of the brain.
Every day, new brain teaser apps with claims to boost IQ, memory and concentration, and other cognitive abilities appear in the Google Play and App Stores. Some brain-training apps claim that they can increase IQ scores and have favorable impacts on persons who suffer from mental illnesses like dementia or bipolar disorder.
The latest memory and brain training games are played by millions of adults every week. Adults use these brain-training apps for a brief period of time each day to practice and perfect their memory, attention, and organizing abilities.
The 7 best brain training apps & games for Android and iOS have been compiled by our team. Read our review of the top brain training apps for kids and adults before selecting your favorite.
The top brain training apps are listed here, and using them will test your working memory and increase your strength of mind.
The Best Brain Training Apps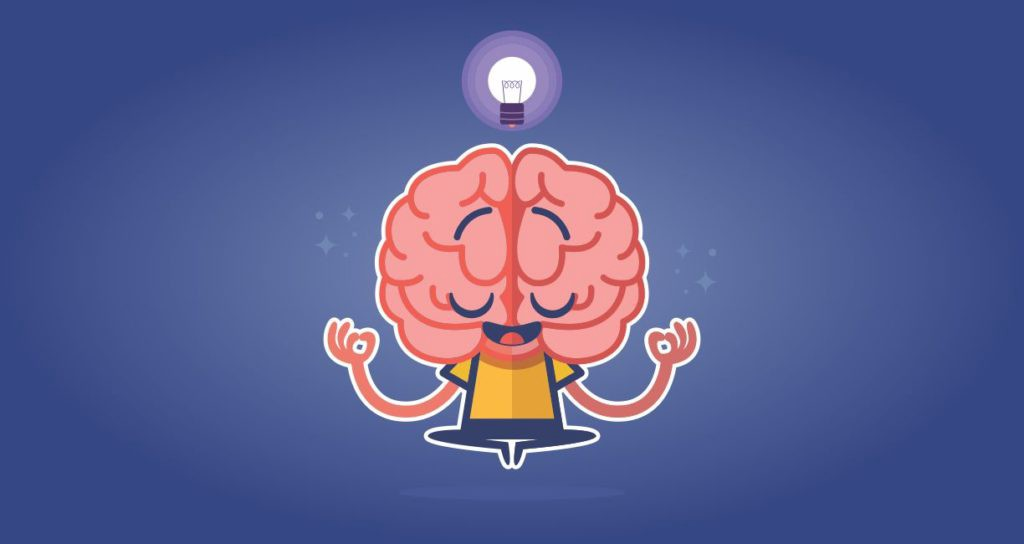 Today, there are a ton of brain training applications available, so the first step is deciding which one you like best. The best apps incorporate cognitive profiling exams so that you can play your own unique set of brain training activities, compare your progress to others, and receive regular feedback on your development.
Lumosity
There are 60 million Lumosity users worldwide. It is renowned for its uniqueness and intensity in its training program. Depending on how well users perform, it adjusts the difficulty levels and offers them personalized challenges.
One of the earliest brain-training apps over ten years old, Lumosity is regarded by many as the most seasoned of the lot. It is built on mini-games that enhance focus, memory, language, speed, and problem-solving abilities by stimulating the mind. The fact that this app has more than 85 million users worldwide attests to its success. Additionally, Lumosity's collection of games was created using neuroscience research, making it safe for anyone looking to stretch their mental abilities.
After learning more about the skills you're interested in developing, Lumosity will conduct a fit test to evaluate your current proficiency and establish your starting level. The finest feature of this app is how it customizes your workout routine and provides insights into your performance so you can identify your strongest and weakest areas of performance.
Your door is greeted by free daily brain training exercises from Lumosity. Your memory, processing speed, focus, flexibility, and critical-thinking abilities all improve as a result. Additionally, you can play more than 40 simple and fast mental games. A Fit Test initially assesses your mental capacity and compares you to people in your age group. Additionally, the app provides a thorough analysis of your progress while you train.
Download on Android | Download on iPhone
Funexpected Math
Funexpected Math is a lovely interactive environment with an expanding library of math-related activities that promote different ways of thinking and enhance learning abilities for kids. The software offers a pleasant and interesting way to introduce basic mathematical concepts early and make sure kids are competent in math.
The app improves your spatial abilities and ability to apply common sense to foster creativity and independence through a variety of entertaining logic games. Anyone wishing to gauge and enhance their cognitive abilities can play this interactive brain game.
Download on Android | Download on iPhone
Elevate – Brain Training
With the help of the free brain training app Elevate, you can work through a customized training program to enhance your concentration, cognitive abilities, and processing speed.
More than 40 games make up this brain training app, which aims to improve learning, productivity, and confidence. The games enable you to improve your capacity for interpersonal communication by emphasizing math, articulation, writing, reading and listening.
It will be a challenge for you to improve your reading comprehension, vocabulary, and grammar awareness. The daily workouts that are specifically designed for you will help you advance the abilities that require the most work, such as productivity, self-assurance, and processing speed. You can monitor your development to push yourself to achieve better.
Download on Android | Download on iPhone
Peak – Brain Training
One of the best-rated brain-training apps, Peak, has received "App of the Year" awards from both Google Play and the Apple App Store. The basic version of Peak is completely free to use. This involves a daily workout of a few games with random assignments as well as some fundamental understanding of your statistics.
Peak games are intended to test your mental capacity. Their games are made to challenge you with quick, intensive workouts that are tailored to your lifestyle. With games that test your focus, memory, problem-solving, mental agility, and other talents, you will face challenges in the areas that matter to you the most.
Since every person is unique, their personal trainer or "Coach" will assist you in achieving your Peak objectives. Your coach will keep you motivated by setting new training challenges for you, track your development, and identify areas for improvement.
Your brain map is displayed on the stats tab of this brain training app. Depending on how well you perform in the games, this map will evolve over time. It also enables you to compare your brain map with that of your age group, social media friends, and industry of employment.
Download on Android | Download on iPhone
NeuroNation – Memory Games
The brain and memory training software NeuroNation has developed a number of online courses with scientific backing that could aid in focus, memory retention, and cognitive speed. With 27 exercises on 250 levels, this software analyzes your abilities and potential to develop a personalized training course that will keep your mind active for years.
You can obtain a thorough training program with new exercises and courses when you subscribe to NeuroNation Premium. You can use the NeuroNation app and their website to train online if you have a Premium Membership.
Download on Android | Download on iPhone
Peak brain training
One of the classiest brain-training apps available is called Peak, but what sets it apart? Could it be its refined collection of games meant to challenge your cognitive performance? The fact is that not many of these apps on the market right now allow you to control your emotions, so if you struggle with stress, anxiety, or overthinking, Peak may be able to help you.
There is a paid edition in addition to the free one, which does provide you with a lot and offers you personalized training activities, a deeper analysis of your progress, and a variety of training modes.
Download on Android | Download on iPhone
MentalUP Educational Games
The MentalUP Educational Games app offers more than 100 fun brainteasers and is a useful tool for mental development.
Their focus games foster attention abilities while their memory activities enhance learning. While providing a challenge for the skills they are meant to stretch, their brain training games are simple to understand.
Each game starts with a brief, to-the-point introduction, followed by a timed activity. Players can configure the app so that it favors particular skills and takes into account the user's age. A reports page offers a history of achievements and development. By using the in-game currency acquired through achievement, a player avatar can also be upgraded with cosmetic items.
Download on Android | Download on iPhone
Final Word
Contrary to popular belief, technology does provide certain advantages for people. You must, however, be aware of how to use it properly. You need to play a solid brain training game rather than spend most of your time on social media. Numerous brain-training applications can improve your cognitive abilities. Find the ones that are a match for you.