Mark your calendars, because on September 12th, Apple is set to unveil its highly anticipated lineup of new iPhones "Wanderlust" event. Prepare to be dazzled as Apple takes the stage to showcase its latest innovations in smartphone technology. According to recent reports, Apple is rumored to unveil a lineup of four devices. These devices are said to include the iPhone 15, iPhone 15 Plus, iPhone 15 Pro, and the iPhone 15 Pro Max, which may potentially be marketed as the iPhone 15 Ultra.
Design & Display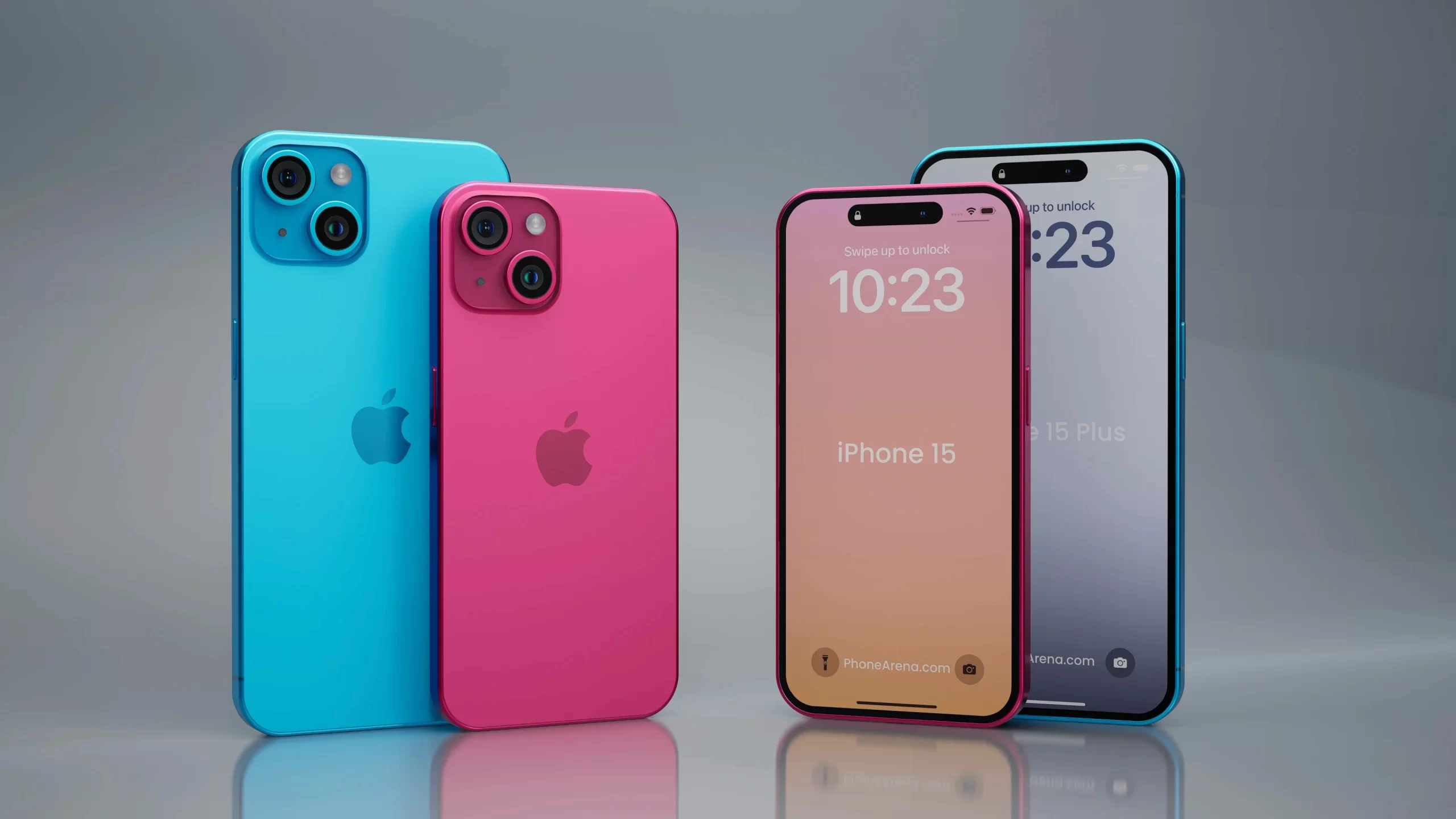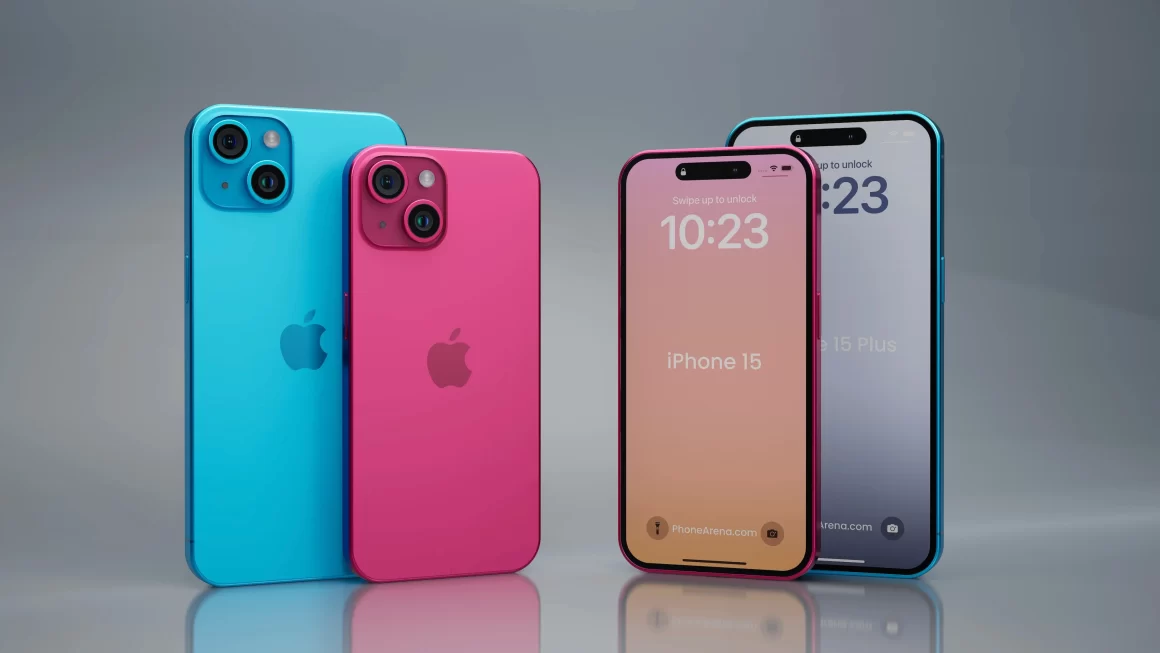 When it comes to design, we can expect some noteworthy enhancements. In terms of the rare aspect of these smartphones, it is expected that both the iPhone 15 and 15 Plus will embrace a design reminiscent of their predecessors, the iPhone 14 models. This design will encompass a dual camera configuration, ensuring enhanced photographic capabilities. Rumors are swirling in the tech sphere, suggesting that the upcoming device may feature a sleek and modern design element – a frosted glass back. Traditionally, the coveted frosted glass finish has been exclusively featured on the Pro models, leaving the regular models adorned with a glossy finish. According to reports, the device boasts an exquisite frame crafted from premium-grade Aluminium, ensuring exceptional durability. Notably, the left side of the device will feature a discreet yet convenient silent toggle button, allowing users to effortlessly control their audio settings.
It is highly expected that the display sizes and resolutions will remain unchanged, mirroring the specifications of their predecessors from the previous year. The iPhone 15 is expected to feature a stunning 6.1-inch Super Retina XDR OLED display, boasting an impressive resolution of 2532 × 1170 pixels. As for the iPhone 15 Plus, it could potentially boast a magnificent 6.7-inch Super Retina XDR OLED display, offering users an immersive visual experience like never before. With a remarkable resolution of 2778 x 1284 pixels.
It is worth mentioning that both devices are not anticipated to incorporate the ProMotion feature, which grants a remarkable 120Hz refresh rate. There are rumors about Apple's potential plans to unveil the highly anticipated Dynamic Island feature on the iPhone 14 and 14 Plus.
Performance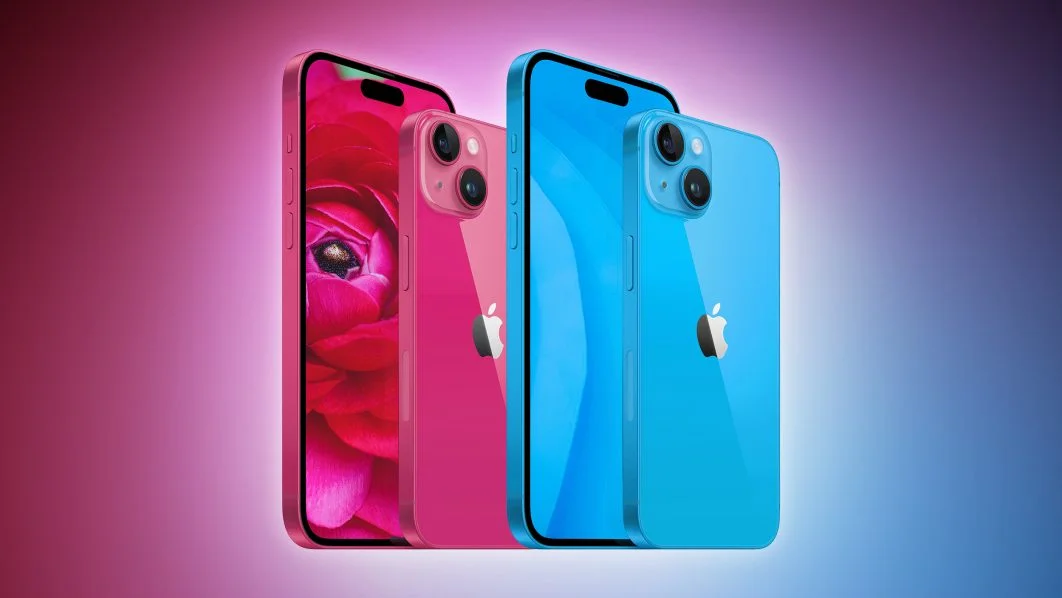 According to the latest reports, it appears that the iPhone 15 and its larger counterpart, the iPhone 15 Plus, are expected to deliver a level of performance that rivals their predecessors, the Pro models from the previous year. This is primarily attributed to the inclusion of the Apple A16 Bionic chipset, which is expected to power these devices.
According to Apple's official statements, the A16 Bionic chip boasts an impressive 7% increase in CPU speed compared to its predecessor, the A15 Bionic chip found in the iPhone 14. The A15, with its base clock speed of 3.23GHz, is outperformed by its counterpart, boasting an impressive 3.46GHz clock speed. In order to provide you with a more comprehensive understanding of the performance enhancements, let's look into the AnTuTu V9 benchmark scores of the A15 and A16 processors. The A15 boasts an impressive score of 805,699 points, while its successor, the A16, typically achieves a commendable 947,554 points.
Considering the latest developments, it appears highly probable that the upcoming 15 and 15 Plus iterations will retain a commendable 6GB of RAM as their baseline configuration, accompanied by a 128GB of storage capacity.
Battery
A notable improvement can be observed in the battery capacity. As per the latest report, it appears that the highly anticipated iPhone 15 is set to make waves in the tech world with its impressive battery capacity. Rumour has it that the devices will be equipped with a robust 3,877mAh battery, ensuring prolonged usage and enhanced performance. But that's not all – for those seeking even more power, the iPhone 15 Plus is rumored to boast an even larger 4,912mAh battery, promising an unrivaled battery life experience. With these substantial battery upgrades, Apple seems determined to cater to the needs of its tech-savvy users, providing them with ample power to fuel their daily digital endeavors.
Apple is set to embark on a significant shift by embracing the USB-C charging port for its entire iPhone lineup this year. This transition marks a pivotal moment, as it bids farewell to the Lightning connector that has been a mainstay for its mobile devices for years. With this strategic decision, Apple aims to align its flagship smartphones with the industry standard, offering users enhanced convenience and compatibility. The adoption of USB-C heralds a new era for iPhone users, as they can now look forward to a more streamlined charging experience that is in sync with the broader tech ecosystem. According to recent speculation, it appears that the esteemed brand is set to include a meticulously crafted, braided USB-C to USB-C cable in the packaging. This cable is said to boast a color-matched design, ensuring seamless aesthetic integration with the accompanying device
Camera
According to recent reports, it appears that the upcoming iPhone 15 lineup will showcase some remarkable enhancements. Specifically, the base iPhone 15 and iPhone 15 Plus models are rumored to incorporate an Apple-exclusive 48-megapixel Sony image sensor, accompanied by an impressive ƒ/1.6 aperture for the primary camera. This represents a significant leap forward compared to the 12-megapixel main camera found on its predecessor, the iPhone 14. With the advent of higher megapixel counts, photography enthusiasts can now capture stunning images with unprecedented levels of detail and resolution.
In addition to that, we can expect the inclusion of a cutting-edge 12-megapixel ultra-wide sensor boasting an impressive ƒ/2.4 aperture. The highly anticipated front-facing camera housed within the cutting-edge Dynamic Island is rumoured to boast an impressive 12-megapixel sensor, accompanied by a remarkable ƒ/1.9 aperture and advanced auto-focus capabilities.
Pricing
The iPhone 15 and its larger counterpart, the iPhone 15 Plus, are rumored to hit the market with comparable price points. This news comes as a departure from Apple's usual strategy of pricing its Pro models higher than their non-Pro counterparts. With this development, Apple users can look forward to a more accessible entry point into the next generation of iPhones. According to recent reports, it appears that the iPhone 15 will be hitting the market with a starting price of $799. However, for those seeking a little extra oomph and enhanced features, the iPhone 15 Plus model will be available at a slightly higher starting price of $899. This pricing strategy aligns with Apple's tradition of offering a range of options to cater to different consumer preferences and budgets.
According to recent leaks, it appears that the upcoming devices will offer a diverse range of colour options for users to choose from. These options are rumoured to include Cyan, light blue, black, starlight, yellow, and coral pink. It is expected that these vibrant colors will be available right from the moment of launch.