Apple's next-generation flagship smartphone is right on the horizon. The highly anticipated iPhone 15 lineup is set to make its grand debut tomorrow. In this comprehensive overview, we'll look into all the juicy details surrounding the top-tier models, namely the iPhone 15 Pro and iPhone 15 Pro Max (which may also go by the moniker iPhone 15 Ultra).
Design & Display


One of the most striking enhancements making its way to the iPhone 15 series is the remarkable evolution in terms of design. Reports suggest that these premium iterations will veer away from the conventional stainless steel construction and instead embrace the titanium chassis. This shift in material choice is bound to elevate the overall aesthetic appeal of these devices. The latest advancements in device design have resulted in a remarkable feat – devices that are not only lighter but also stronger than their predecessors. It is worth noting that Apple has already incorporated titanium into their Apple Watch collection, indicating their prior experience in utilizing these advanced materials.
One of the noteworthy design alterations in this latest iteration involves the adoption of a USB Type-C port, which serves the dual purpose of facilitating both charging and seamless data transfer.
According to insiders, the upcoming models could boast remarkably thinner bezels measuring a mere 1.55mm, a notable reduction compared to the 2.17mm bezels found on their predecessors, the iPhone 14 Pro series. With initial reports suggesting the inclusion of cutting-edge solid-state buttons. However, recent developments indicate that these plans have encountered unforeseen technical hurdles, leading to their abandonment.
Rumors indicate that there may be virtual buttons, a revolutionary technology, that aims to replace physical buttons with a more immersive and intuitive alternative. These virtual buttons use haptic feedback to simulate the tactile sensation of pushing a physical button, improving user experience. However, this has been scrapped due to technical problems. Despite the lack of button modifications, Pro models may get a new addition. Insiders are speculating a new Action button may replace the mute slider. Apple fans are eagerly awaiting confirmation and specifics about this design change.
The placement of this action button is typically found in close proximity to the volume rockers, allowing users to swiftly execute various tasks such as initiating the camera app and beyond.
The iPhone 15 Pro series is rumoured to boast a cutting-edge OLED panel, complemented by a power-efficient display driver chip. The Pro model is set to impress with its expansive 6.1-inch display, while the Pro Max takes it up a notch with a towering 6.7-inch screen. Both devices boast Face ID technology and the sleek Dynamic Island cutout design. The upcoming panel is anticipated to showcase the LIPO technology, a breakthrough innovation that made its debut in the renowned Apple Watch Series 7.
Performance
Inside the devices, it's worth noting that both models will come equipped with the Apple A17 Bionic chipset. This processor is built on an advanced 3nm process, promising a substantial performance enhancement of approximately 10 to 15 percent compared to its predecessor. In a remarkable departure from their predecessors, the iPhone 15 Pro and iPhone 15 Pro Max are rumored to boast a substantial upgrade in the form of a whopping 8GB of LPDDR5 RAM, a notable increase from the previous 6GB configuration. Not only is the RAM receiving a significant boost, but the base storage is also anticipated to undergo an upgrade from 128GB to a whopping 256GB, with the maximum capacity reaching an impressive 2TB.
According to recent rumors, it appears that the iPhone 14 Pro is set to impress with its robust 3,650mAh battery capacity. Not to be outdone, the iPhone 15 Pro Max is expected to take things up a notch, boasting an even more impressive 4,952mAh battery pack. It's worth noting that both of these battery sizes surpass those found in the previous iPhone 14 Pro series, promising users enhanced power and longevity.
Speculations circulating within the tech community have recently shed light on the possibility of the highly anticipated iPhone Pro series boasting an impressive 35W fast charging capability.
Camera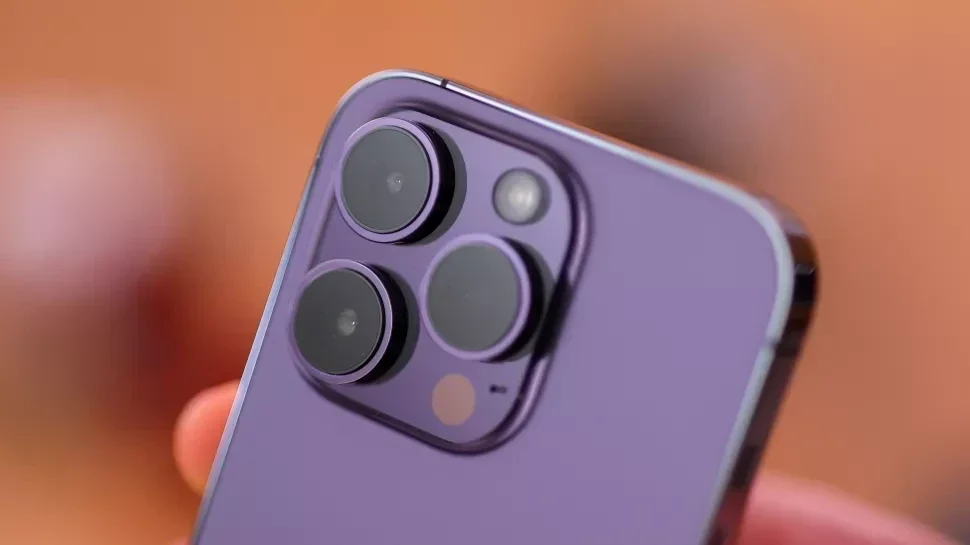 Apple is expected to make significant enhancements to the camera hardware. According to reports, the device might feature an impressive nearly 1-inch camera sensor, boasting a whopping 48-megapixel resolution. It is worth noting that Apple is expected to continue its partnership with Sony, specifically utilizing the renowned IMX803 sensor. This development promises to elevate the photography capabilities of the iPhone 15 Pro Max to new heights, allowing users to capture stunningly detailed and vibrant images. According to recent reports, it has been speculated that the highly anticipated iPhones in the pipeline might incorporate a periscope lens, thereby revolutionizing their zoom capabilities.
Pricing
The iPhone 15 Pro is rumored to come with a starting price of $1,099, marking a $100 increase compared to its predecessor, the iPhone 14 Pro. The iPhone 15 Pro Max/Ultra may come with a heftier price tag, potentially adding an additional 100 US Dollars to its already premium cost.