Techies are excited about Apple's iPhone 15 and 15 Plus launch. These smartphones have many outstanding features that will wow users.
The iPhone 15 and 15 Plus have stunning 6.1-inch and 6.7-inch Retina XDR OLED sizes respectively with 2000nits peak brightness. These new iPhones feature Dynamic Island, building on the iPhone 14 Pro's success. It easily connects with the smartphone, blending and adapting in real-time to display important warnings, notifications, and activities.
The iPhone 15 and 15 Plus provide many performance and efficiency improvements. These improvements are due to the A16 Bionic chip, which revolutionizes mobile processing.
These models use the second-generation Ultra Wideband processor to make connections three times farther than their predecessors. The latest location-sharing innovation has changed how iPhone 15 users connect with friends. Precision Finding, a new feature of the Find My app, lets people easily communicate their exact location and find one another in crowds. This technological breakthrough will make iPhone 15 meetups easier and more efficient.
USB C
As expected, Apple replaced the Lightning port with USB-C, a universal charging and data transmission standard. This change lets customers charge their iPhone, Mac, iPad, and AirPods Pro (2nd generation) with one cable. Apple's USB-C port lets consumers charge their AirPods or Apple Watch from their iPhone, demonstrating its simplicity and versatility. This clever move streamlines charging by eliminating the need for separate wires. The iPhone's USB-C port eliminates tangled cords and improves charging efficiency. Both models enable future Qi2 chargers for wireless charging and have MagSafe technology.
Redesigned accessories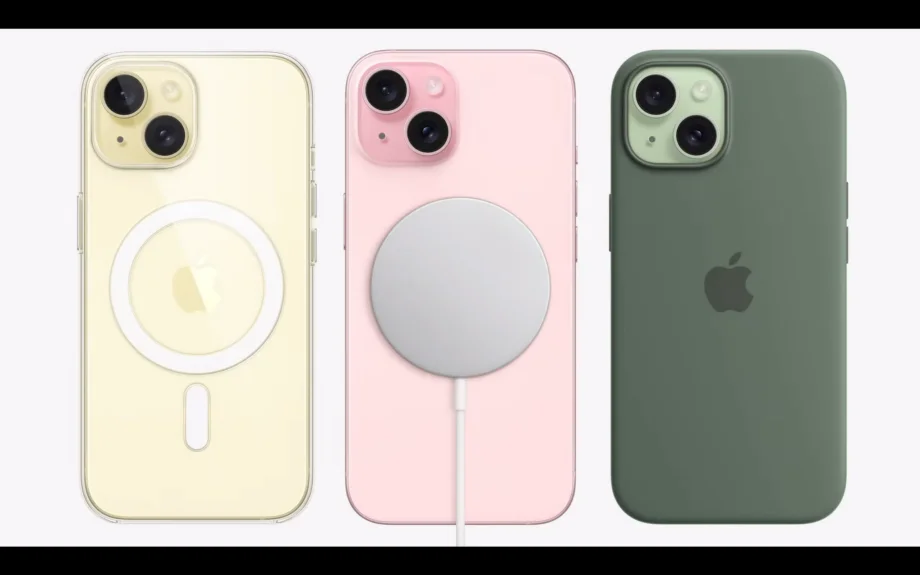 In an unprecedented move, Apple has pledged to exclude leather from all future Apple products, including iPhone accessories. This thoughtful move shows Apple's commitment to sustainability and establishes a new industry standard. Apple may boost the environment while providing cutting-edge technology to its loyal customers by choosing this eco-friendly approach.
Apple's new FineWoven Case with MagSafe and Wallet will revolutionize smartphone accessories. These accessories, made of durable micro twill, have a lovely suede-like texture that will enhance your iPhone experience. Apple's brilliant blend of style and function in these revolutionary products will astound you. With 68% post-consumer recycled materials, this material is amazing. It leads the eco-fashion business since it is sustainable and emits less carbon than leather.
Camera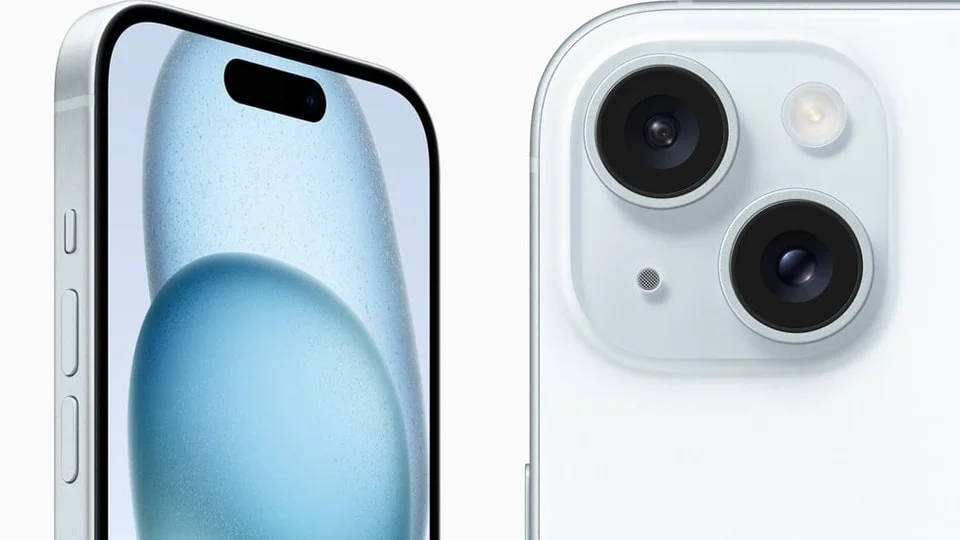 When it comes to cameras, the iPhone 15 and 15 Plus have received notable enhancements in their primary camera systems. Both devices boast an impressive 48MP Sony sensor, a significant upgrade from the 12MP offering found in its predecessor, the iPhone 14. Additionally, it is equipped with a 12MP ultra-wide-angle lens, providing users with a wider field of view. Not stopping there, it also offers a 2x telephoto option, allowing for even greater zoom capabilities. The latest generation of smartphones boasts an impressive 12-megapixel front-facing camera, specifically designed to capture stunning selfies with exceptional clarity and detail. Thanks to the remarkable advancements in artificial intelligence, depth will now be seamlessly added to photographs whenever a subject is detected. This groundbreaking feature is set to revolutionize the way we capture our precious moments, making portrait photography effortlessly stunning and hassle-free.
Colors & Price
The iPhone 15 and iPhone 15 Plus have arrived with a wide range of colours to suit every taste. Colourful devices in Pink, Yellow, Green, Blue, and Black will grab attention. Not only are these smartphones attractive, but Apple has also packed them with enough storage. With 128GB to 512GB possibilities, iPhone owners may store their whole digital lives without worrying about space.
The iPhone 15 and iPhone 15 Plus cost $799 and $899, respectively, and offer great value for their technology. Casual or power user, there's a storage capacity and price point for you. If you want a new iPhone that's stylish and performs well, the iPhone 15 and 15 Plus are a good choice. These phones will stand out in the smartphone world with their outstanding storage and beautiful colours.