Ibrahim Garba


Facebook
Like

Pinterest
Pin

Instagram
Follow

Youtube
Subscribe
Affiliate links on Naijatechspot may earn us a commission. Learn more.
With the OnePlus Nord CE 3 on the horizon, some OnePlus users who are waiting for a new phone without really breaking the bank may soon have access to a new smartphone that…
Trending
Smartphones from the Vivo X90 series were introduced to the Chinese market for the first…
Reportedly, Apple will shake things up in its iPhone line with various eye-catching design improvements…
Due to poor sales, Samsung is apparently considering discontinuing the "Plus" model starting next year
Your No1 Destination for All Things Android & iPhone
Naijatechspot is a leading resource for Android & iPhone enthusiasts, established in 2019, dedicated to empowering over 3 million users in making the most of their Android/iPhone devices. Our platform offers a wealth of information and insights to enhance your Android/iPhone experience.
Web Stories
Easily create visual narratives with engaging animations and tappable interactions
Latest News
After introducing the Moto G53 5G to the markets in China, Motorolla appears to be getting ready to introduce the phone to the markets in…
According to recent reports, Google is developing a method for converting traditional SIM cards into electronic versions known as eSIMs. Users…
Samsung's Galaxy A-series features several 5G smartphones in India. The Indian market is getting two more Galaxy A-series 5G smartphones.…
The Samsung Galaxy M14 5G smartphone was first seen on Geekbench in November last year with the model number SM-M146B. According…
YouTube Music's Android and iOS library interface has been revamped to provide quick access to playlists, songs, albums, and other…
Featured
Within the tech community, ChatGPT is currently the most talked-about topic. Users…
Twitter Coins are currently in development under Elon Musk's regime as the CEO;…
According to an announcement made by the company on Thursday, WhatsApp will…
Apple has ported a popular app from its mobile operating system, iOS,…
Google releases a new version of Android every year, which includes a…
There has been a lot of speculation about Apple developing its very…


Bimpe Adeniyi

– Advertisement –
More News
Explore more stories from Foxiz News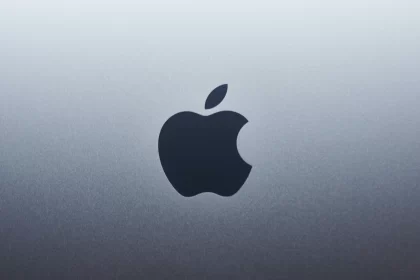 edit
Apple has yet another method for minimizing dependency on 3rd party partners and suppliers. According to Bloomberg, Apple plans to begin…
Samsung silently launches Galaxy A23 5G and Galaxy A04e in Brazil
The Galaxy A54 and the Galaxy A34 could be announced by Samsung at any moment from now; however, the official…
Despite the availability of numerous streaming services, some people still choose to download their favorite movies so they can watch…
On the 9th of January, 2007, Apple CEO Steve Jobs introduced the iPhone to the public for the very first…
A recent rumor from a leaker on Weibo suggests that the pricing of the flagship iPhone 15 Pro and iPhone 15…
With S23 Ultra Camera Teaser, Samsung has now confirmed that the Galaxy S23 Unpacked event will take place on February…
The global debut of the Xiaomi 13 series may take place at MWC 2023, and the Xiaomi 13S Ultra may…