The 'MSI Prestige 13 Evo' is the name of MSI's newest iteration of their ultraportable laptop, which features a design that is both lightweight and thin. This cutting-edge laptop provides a variety of benefits, including those pertaining to its design, specs, and performance. Additionally, it is very similar to its predecessor, the "Prestige Evo," in terms of many of its features.
The recently launched laptop has a completely new design and is specifically targeted at people looking for an ultra-portable laptop.
Prestige 13 Evo specs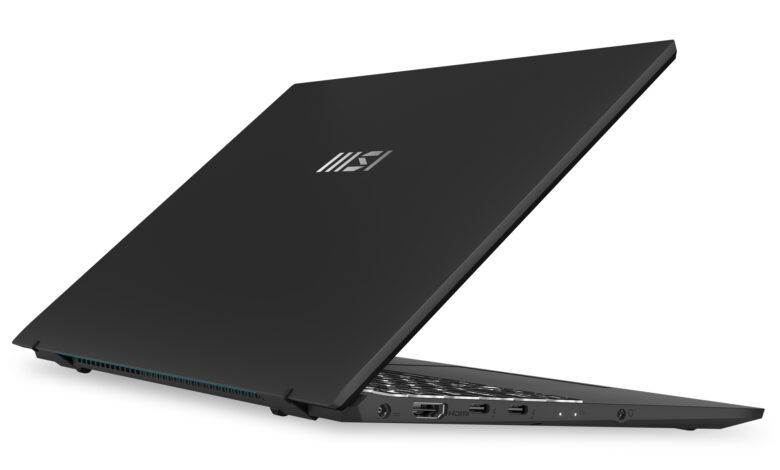 The "MSI Prestige 13 Evo" weighs 990 games, has a thickness of 0.67 inches, a refresh rate of 60Hz, a 13-inch LCD display with a resolution of 1920×1200 pixels, and FullHD+ resolution. Despite the thickness mentioned above, it comes equipped with all the necessary ports.
The portable device's chassis is brilliantly crafted and streamlined, and it will be available in gray and white color options.
Storage options include up to 32GB of LPDDR5 RAM and up to 2TB of storage on an M.2 2280 NVME SSD. In terms of processing speed, you can expect up to the most recent 13th Generation Intel Core i7-1360P processor with an Intel Iris Xe graphics chip.
In addition, the laptop features a backlit keyboard, a webcam with a shutter that supports Full HD resolution, and a fingerprint sensor that is integrated into the power button for extra security. The company claims that the laptop has a touchpad that is up to 50 percent larger than those found on comparable 13-inch laptops currently available on the market. According to MSI, the display on the device is capable of reaching up to 400 nits, and it can operate for up to 15 hours on a single charge of its battery. It appears that the company has solved both the brightness and the battery backup concerns with the new model of the Prestige Evo 14, which were two of the most significant flaws of the previous model.
MSI is releasing a larger 14-inch Prestige Evo laptop in addition to a regular 16-inch Prestige laptop. Both of these laptops come equipped with up to a 13th Generation Intel Core i7-13700H CPU. The 14-inch Prestige Evo features the same Intel Xe processor as the 16-inch Prestige model, however, the 16-inch Prestige variant is the only one to feature a graphics chip with up to 4060 Nvidia GeForce RTX. These devices have a starting price of $1,299 and $1,899, respectively, making them somewhat more expensive than the Prestige 13 Evo.
In February, the Prestige Evo and Prestige laptops will both be made available.
On the MSI website, you can find a comprehensive rundown of all of the specifications and features offered by the 'MSI Prestige 13 Evo.'