As part of its strategy to compete with LG Display in the premium TV and monitor markets, Samsung Display has committed to increasing the size and brightness of its QD-OLED displays in the upcoming year. A part of Samsung Electronics, the business said on the eve of CES 2023 that it will introduce additional QD-OLED panel sizes this year. These panels will also be significantly brighter, with a maximum brightness of 2,000 nits.
The 77-inch QD-OLED panel was actually unveiled by the business last September, but at the time, it didn't specify its enhanced peak brightness capabilities. We really do not know which companies will introduce a 77-inch QD-OLED TV, despite the fact that the larger panel is already available. Samsung and Sony are both strong candidates.
Samsung Display has also confirmed the arrival of a brand-new 49-inch QD-OLED monitor panel. According to the announcement, 34-inch and 49-inch QD-OLED monitors as well as 55-inch, 65-inch, and 77-inch TVs will be available this year.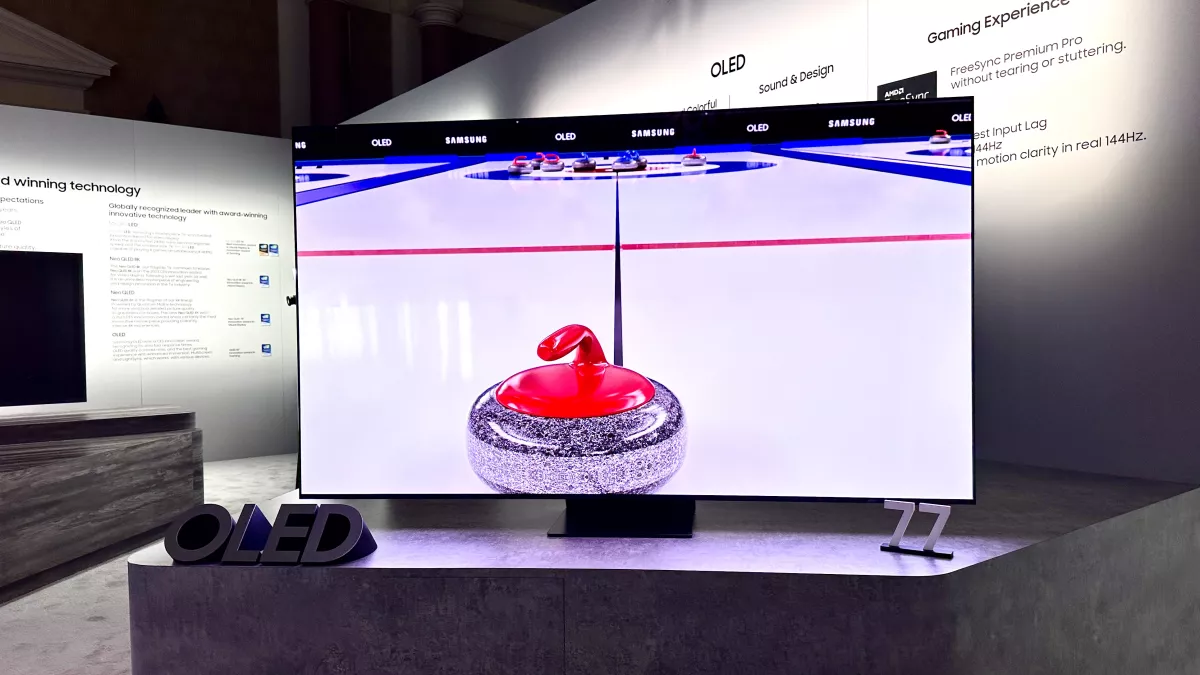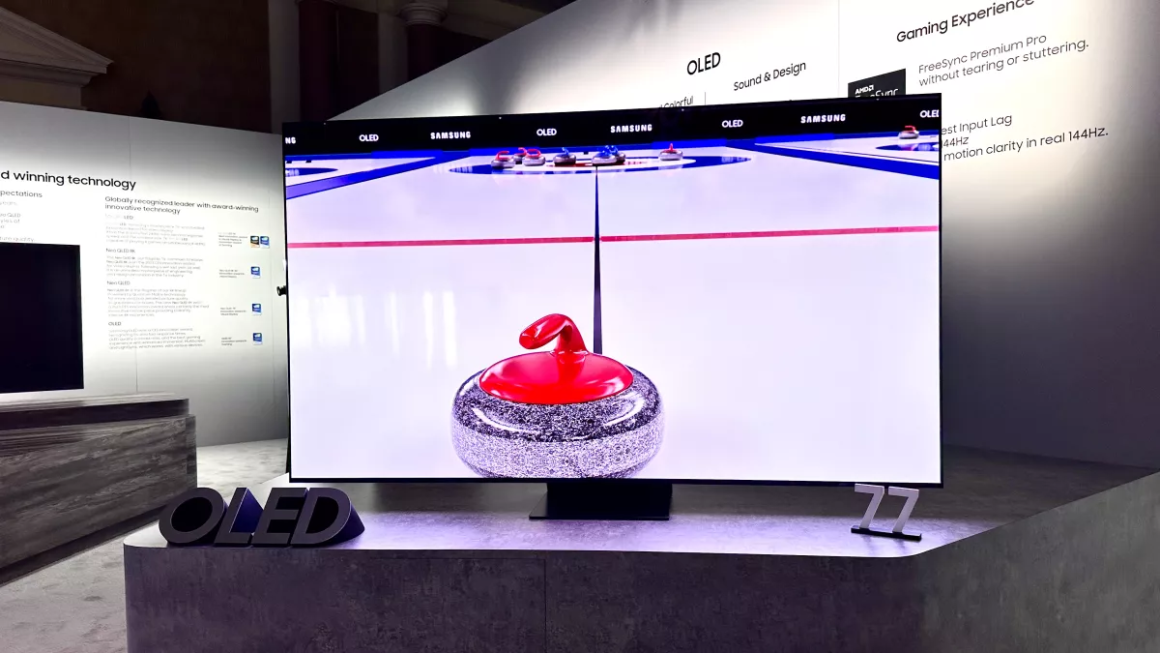 Samsung Display said it has added a new OLED HyperEfficient EL material to the panels in a bid to improve the luster of each RGB pixel in order to increase the brightness of its QD-OLED displays. The blue emitting layer in QD-OLED panels reportedly uses this new technology to ensure that RGB light passing through the Quantum Dot color conversion layer is significantly brighter than before, with better-defined colors on top of that.
As a result, Samsung Display asserts that their display can reach a peak brightness of 2,000 nits, though it did not state at what color temperature this is possible. Although the QD-OLED panels from last year were advertised as having a peak brightness of 1,500 nits, their TVs and monitors fell short of that mark in the real world.
The fact that LG Display, Samsung's primary rival, just introduced a new generation White OLED display panel that uses Micro Lens Array technology to boost the brightness of its high-end OLED TVs to 2,000 nits, makes it an essential move for Samsung anyway. The first OLED TVs that use this new technology, according to LG, are the G3 and Z3 models. Because of Samsung's upgraded QD-OLED panels, a competition between the two display manufacturers to produce the brightest OLED TV in the market is now possible.
The QD-OLED from Samsung Display might have an advantage in terms of power usage. In a statement, the business claimed that the use of "high-efficiency organic materials and more advanced AI technology" will result in 2023 QD-OLED displays using 25% less energy than its first generation panels.
The first TVs and monitors using the second generation of QD-OLED should go on sale in the coming days when CES 2023 officially begins tomorrow.
Additionally, the business claims that Samsung OLEDs are the first OLED TVs to have AMD's FreeSync Premium Pro certification for the best OLED gaming experience. At this time, Samsung and LG are engaged in a battle of certifications and buzzwords; one thing that you most certainly will not receive from Samsung is Dolby Vision gaming, despite the fact that HDR games are absolutely acceptable.
The 77-inch QD-OLED is also not lacking in terms of audio quality. It boasts a 70-watt, 4.2.2-channel Dolby Atmos speaker setup. The 77-inch QD-OLED is another example of how Samsung emphasizes the gaming features of its TVs. The response time indicated below is the same as that of LG's OLEDs, despite the fact that Samsung still has the advantage of having Microsoft's Xbox cloud gaming software on its Tizen OS.