The Samsung CES 2023 selection would seem to support Samsung's belief that you need a larger gaming monitor. A 49-inch and a 57-inch 8K monster are the new monitors the business added to its Odyssey gaming line.
At CES 2023, new products from the Odyssey, ViewFinity, and Smart Monitor lines will offer unparalleled image quality and a variety of cutting-edge features for users who want to work, play, and live through their monitor display.
Odyssey Neo G9: The World's First Dual UHD Gaming Monitor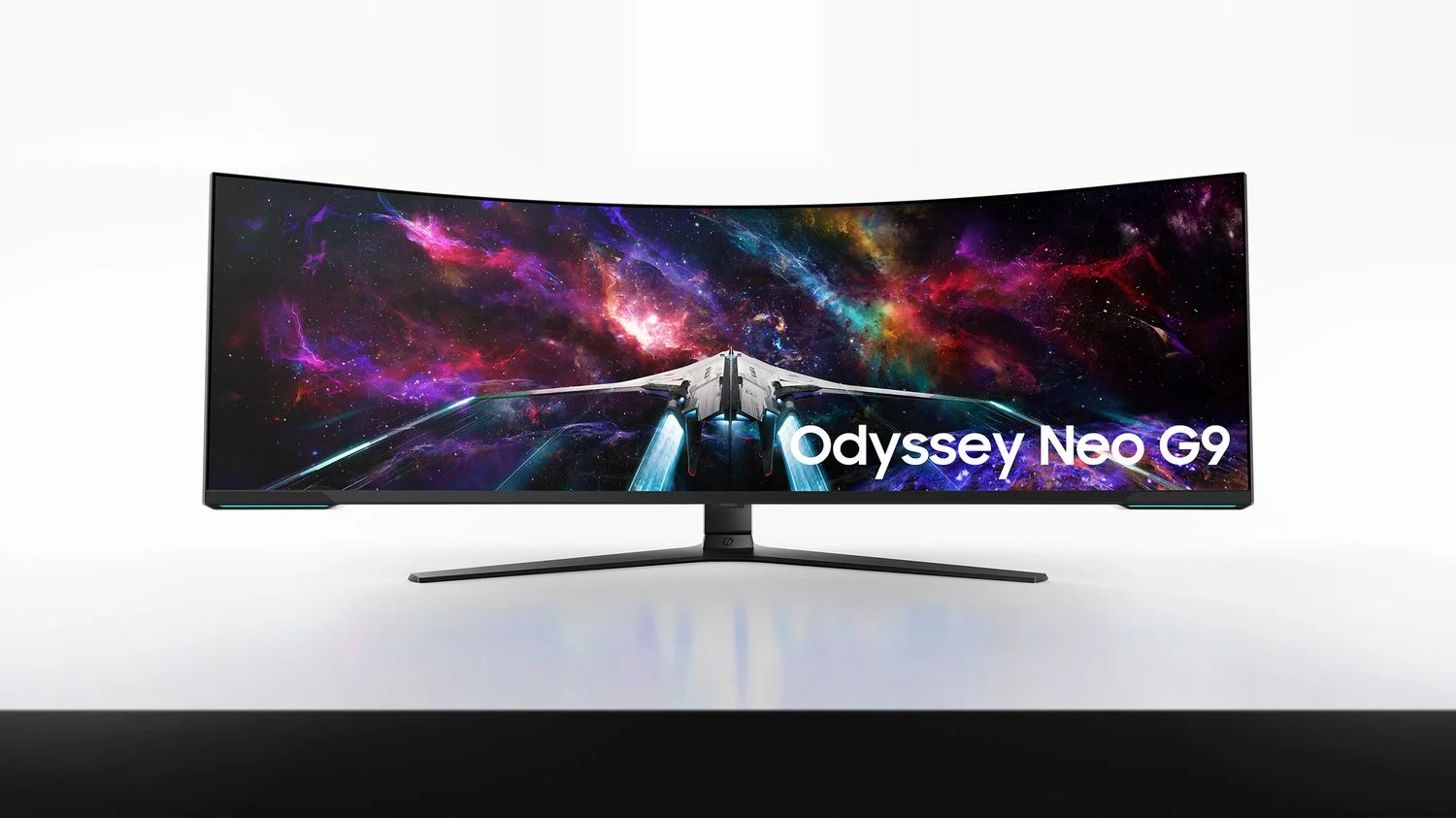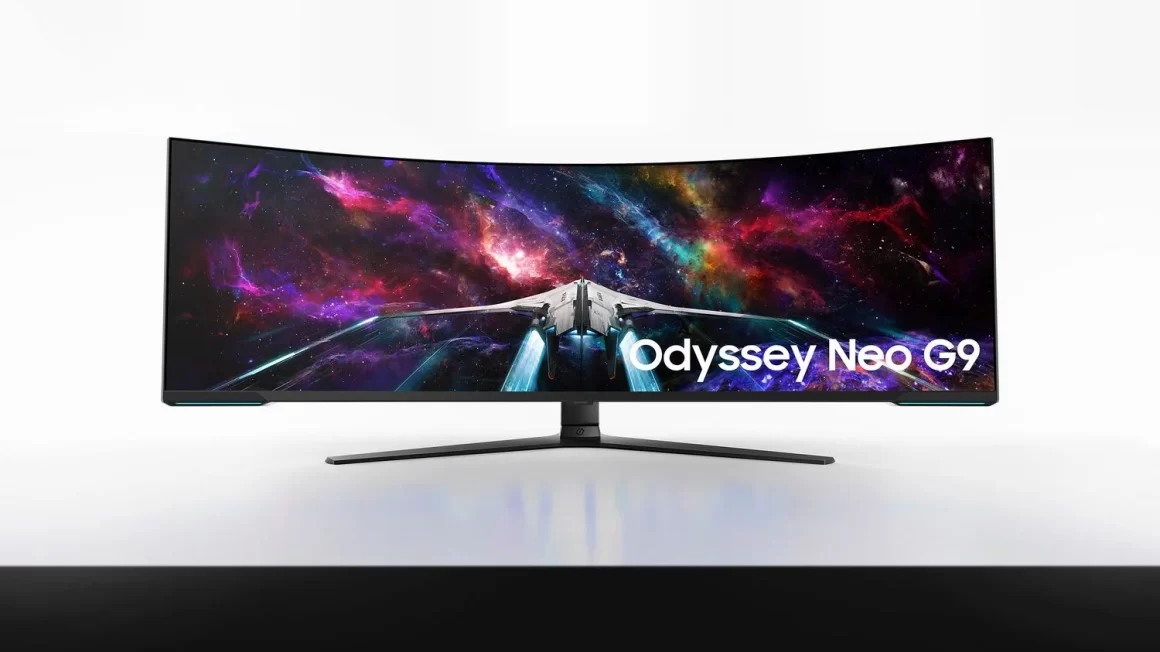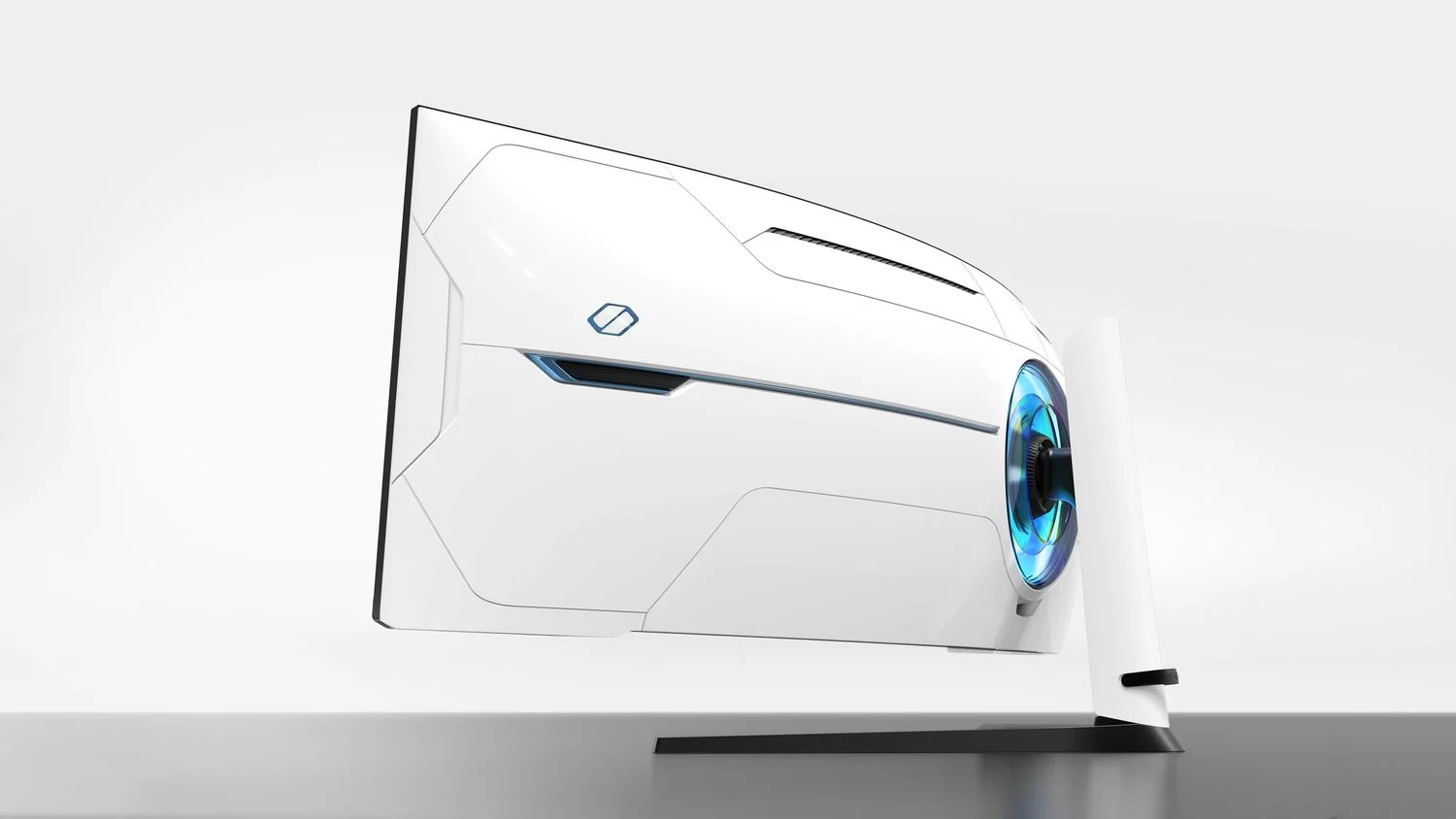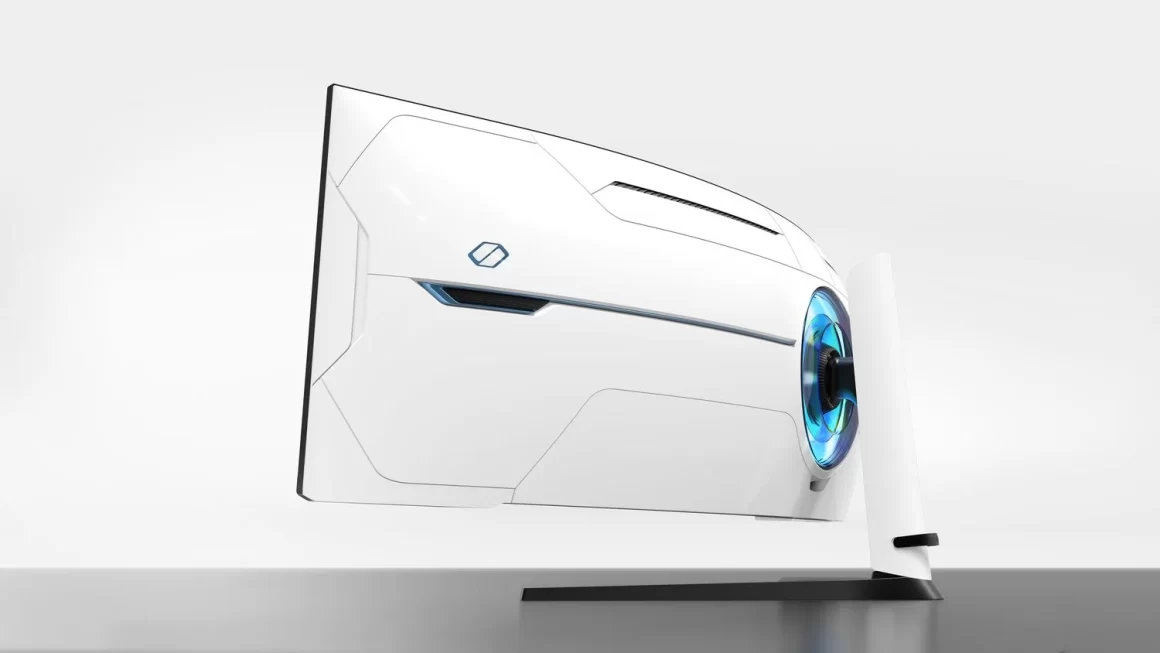 Gamers are able to view new levels of detail thanks to the Samsung Odyssey Neo G9 Gaming Monitor (Model Name: G95NC), which is equipped with an unrivaled field of view. For the first time, a screen with a 32:9 aspect ratio and 7,680×2,160 resolution is provided by the gaming monitor.
With VESA Display HDR 1000 specification and quantum micro LED technology, its 1000R curved 57″ screen produces outstanding imaging in all game environments, including dark and light scenarios. Throughout the most intense gaming sessions, the Matte Display minimizes distractions by reducing light reflection on the screen.
Additionally, it has the first DisplayPort 2.1 support ever, which transfers data around twice as quickly as the previous DisplayPort 1.4 standard. Additionally, the new DP2.1 allows information to be transmitted without distortion using the lossless industry-standard Display Stream Compression (DSC).
A 240Hz refresh rate is also supported by the Odyssey Neo G9, ensuring that gamers won't miss anything during intense action.
Odyssey OLED G9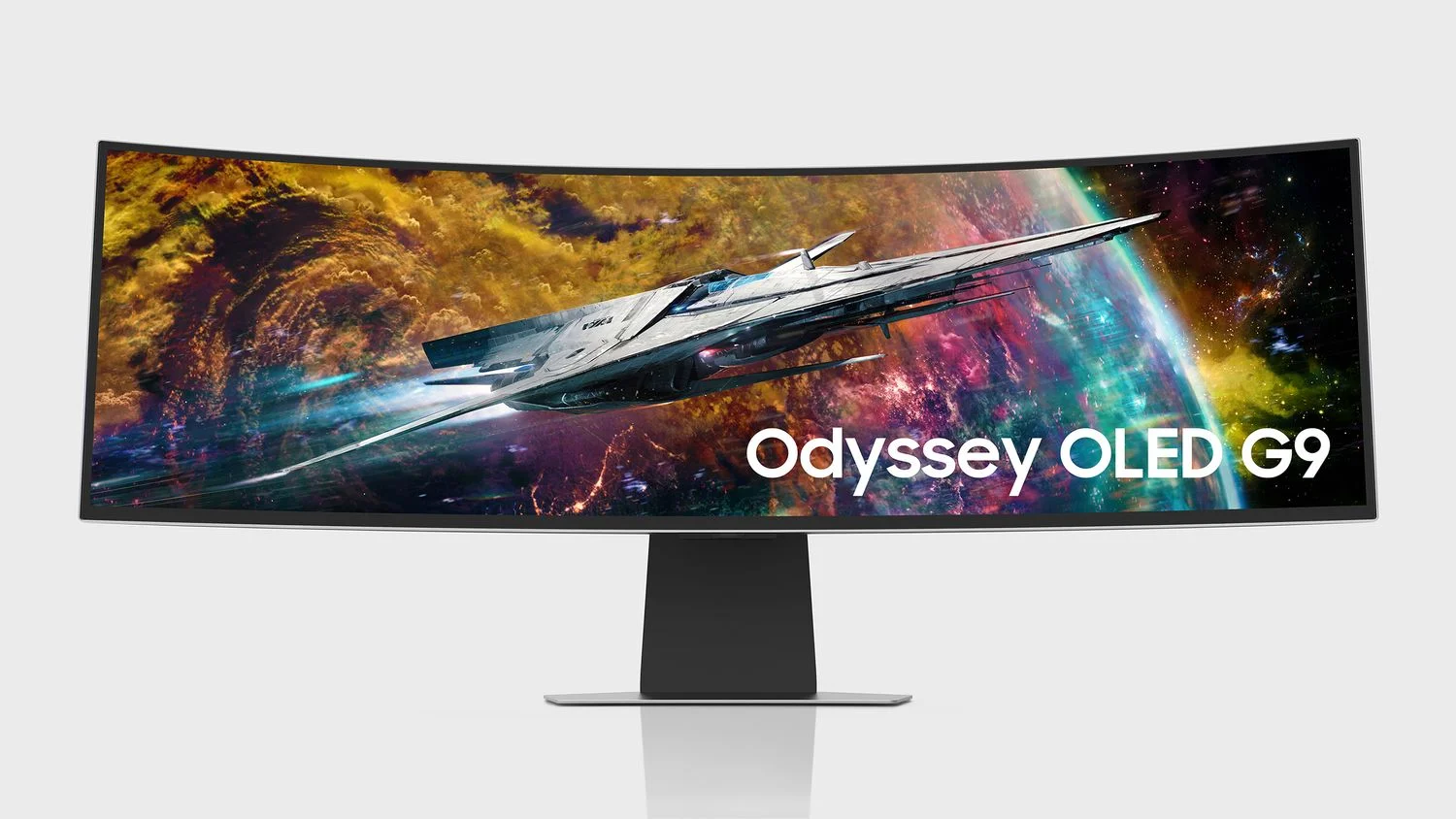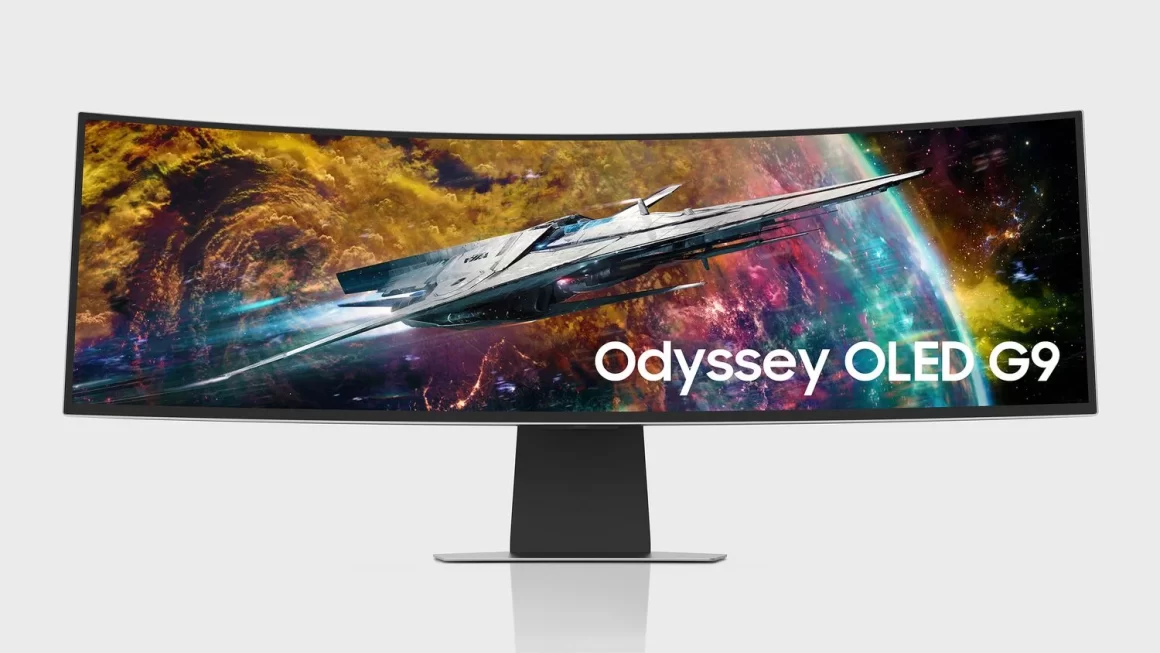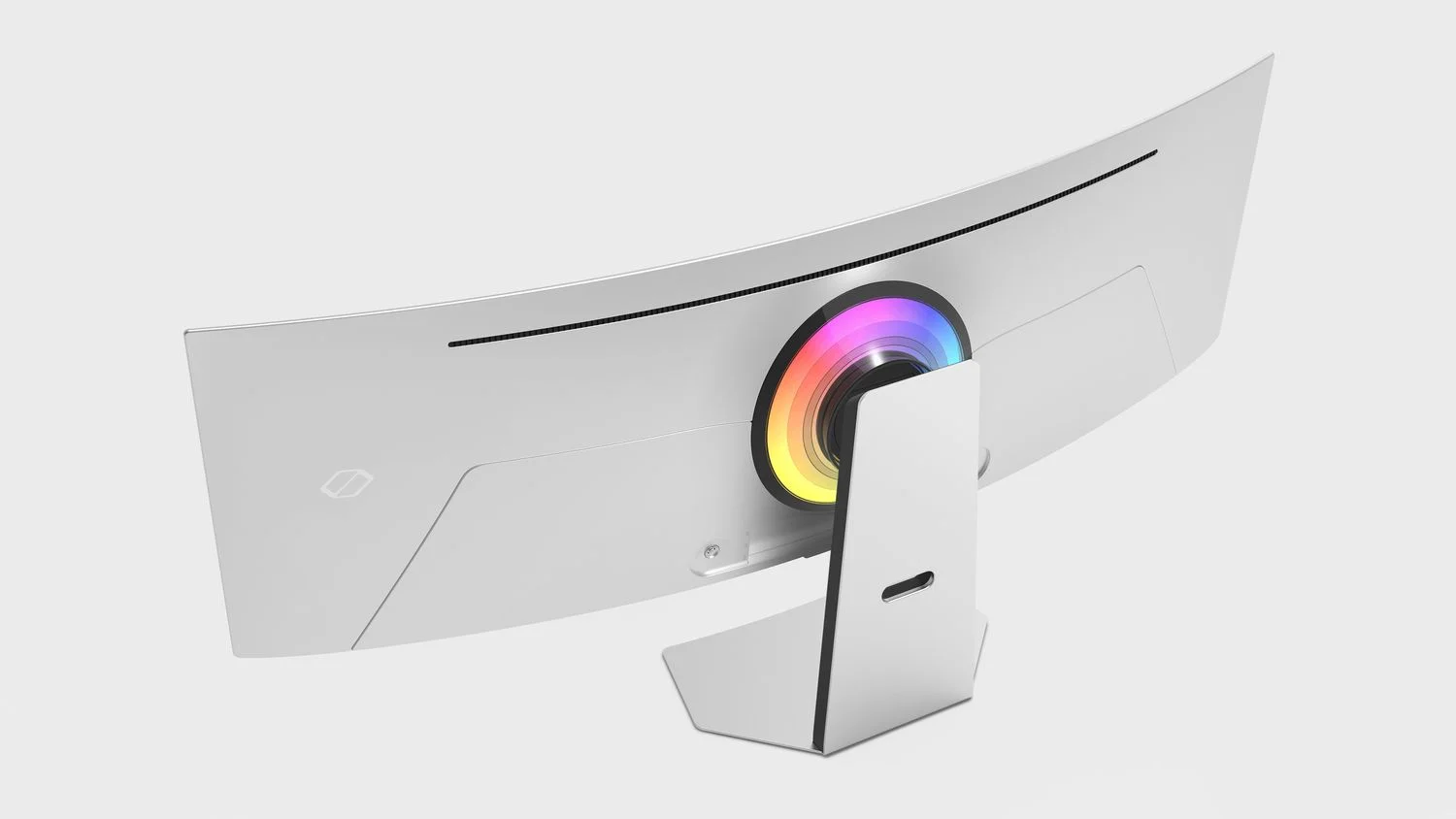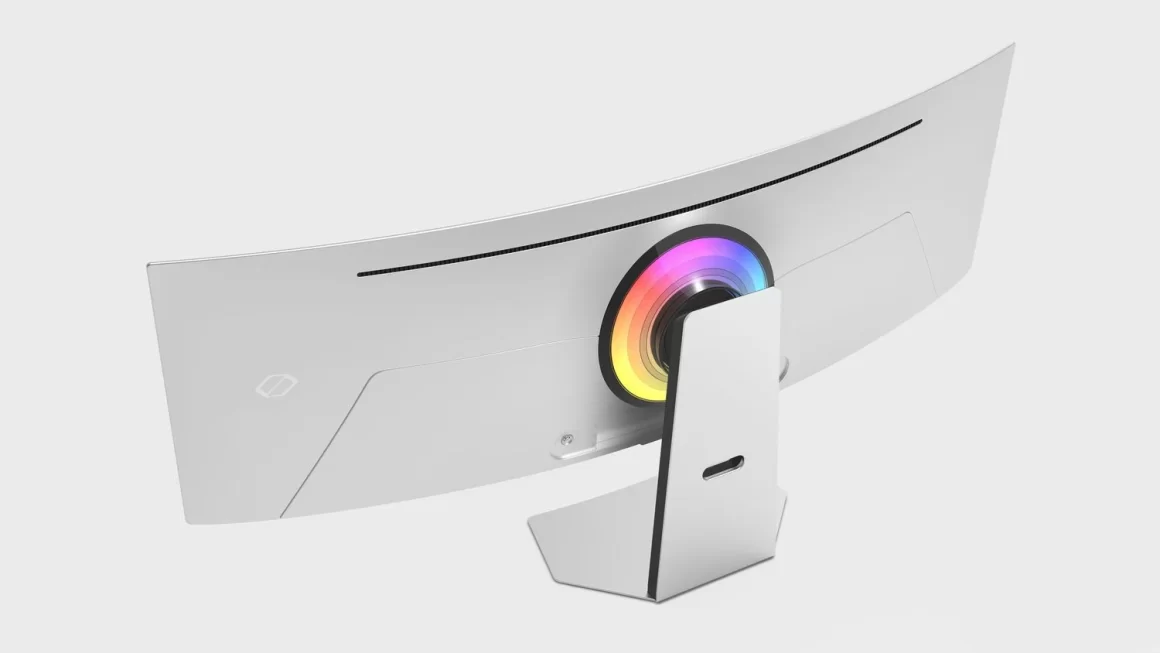 The Samsung Odyssey OLED G9, as its name suggests, is an improved model of the original G9 that features a crisp OLED panel for intense blacks and nearly infinite color contrast. It has a 49-inch 1800R curved display with quad-HD resolution and a 32:9 aspect ratio, and it uses OLED quantum dot technology to produce color contrast that is pixel-perfect.
According to Samsung, the Odyssey OLED G9's OLED display independently illuminates each pixel and does not rely on a backlight, enabling a dynamic contrast ratio of 1,000,000:1 and delivering real RGB and true black without the use of color filters. The monitor has a 0.1ms response time for fluid gameplay and a 240Hz refresh rate despite having an OLED panel.
The Odyssey OLED G9 also comes with Samsung's Gaming Hub, which enables users access to cloud gaming services like Xbox Cloud Gaming and Nvidia GeForce Now, as well as access to a variety of OTT platforms like Prime Video, Netflix, and YouTube through a Smart Hub. Samsung has not yet released all of the information about the Odyssey OLED G9.
ViewFinity S9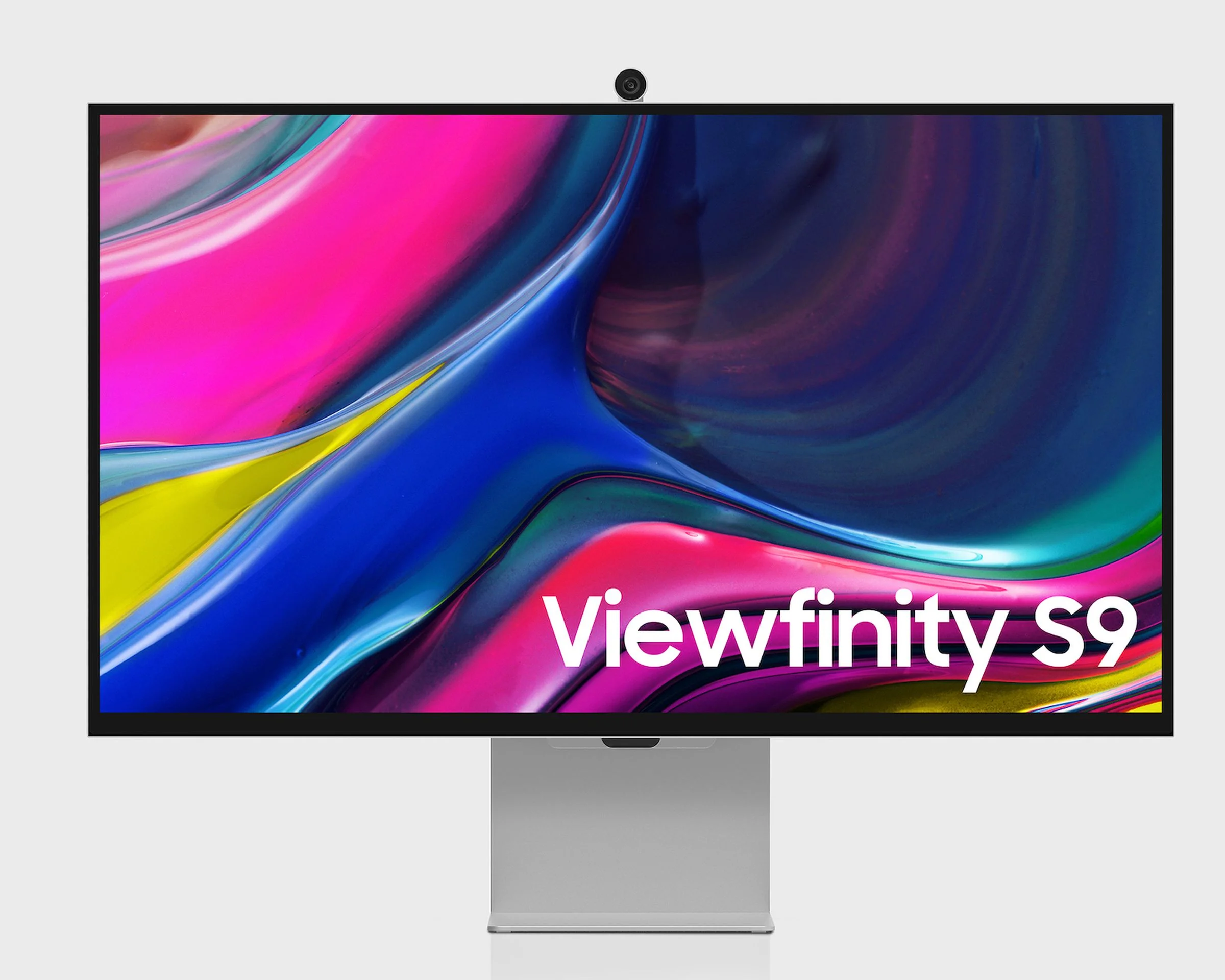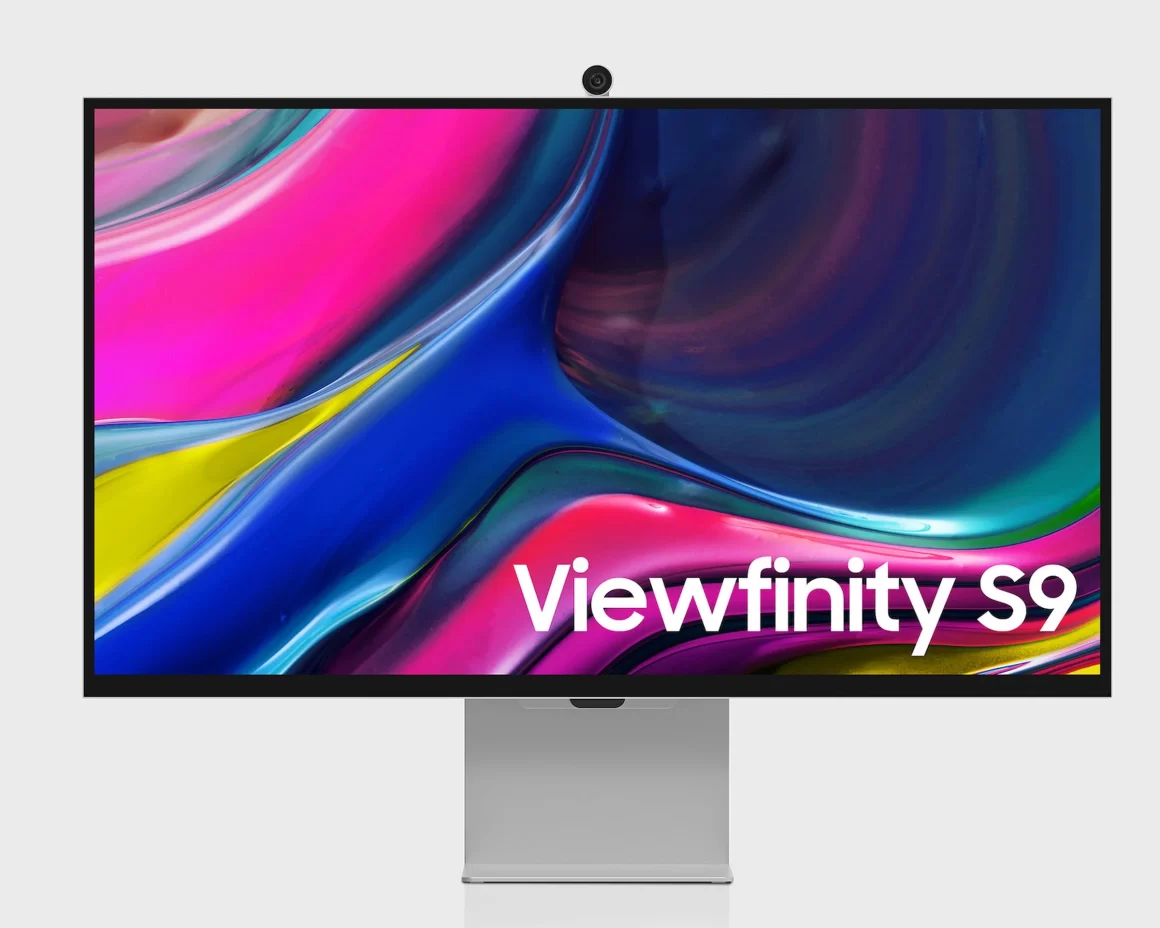 The newest monitor in Samsung's lineup is the ViewFinity S9 (Model Number: S90PC). For the first time, it has a 5K 27″ screen and is designed with creative professionals like graphic designers and photographers in mind. Even in complex or nuanced visual settings, its 5,120 x 2,880 resolution and wide color gamut of 99% DCI-P3 generate sharp true-to-form details, and its average Delta E 2 color accuracy also creates clear exact color representation.
The monitor's built-in Color Calibration Engine provides accurate screen color and brightness, and users can use their smartphones to modify white balance, gamma, and RGB color balancing for perfect accuracy. The Matte Display reduces glare and light reflection to lessen workplace distractions.
The ViewFinity S9 Series includes a 4K SlimFit camera and offers native video conferencing with Samsung Smart Hub-compatible apps like Google Meet.
Smart Monitor M8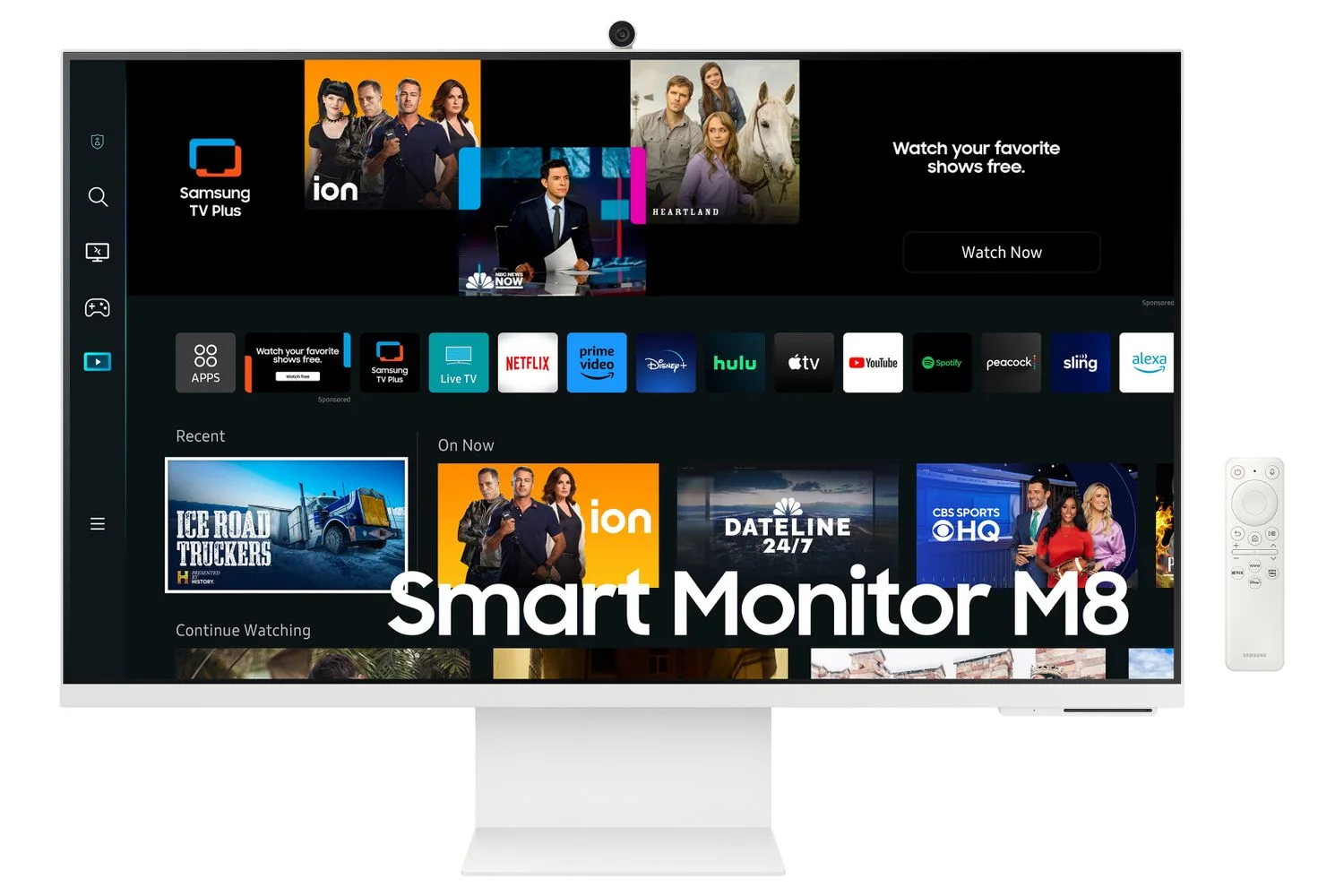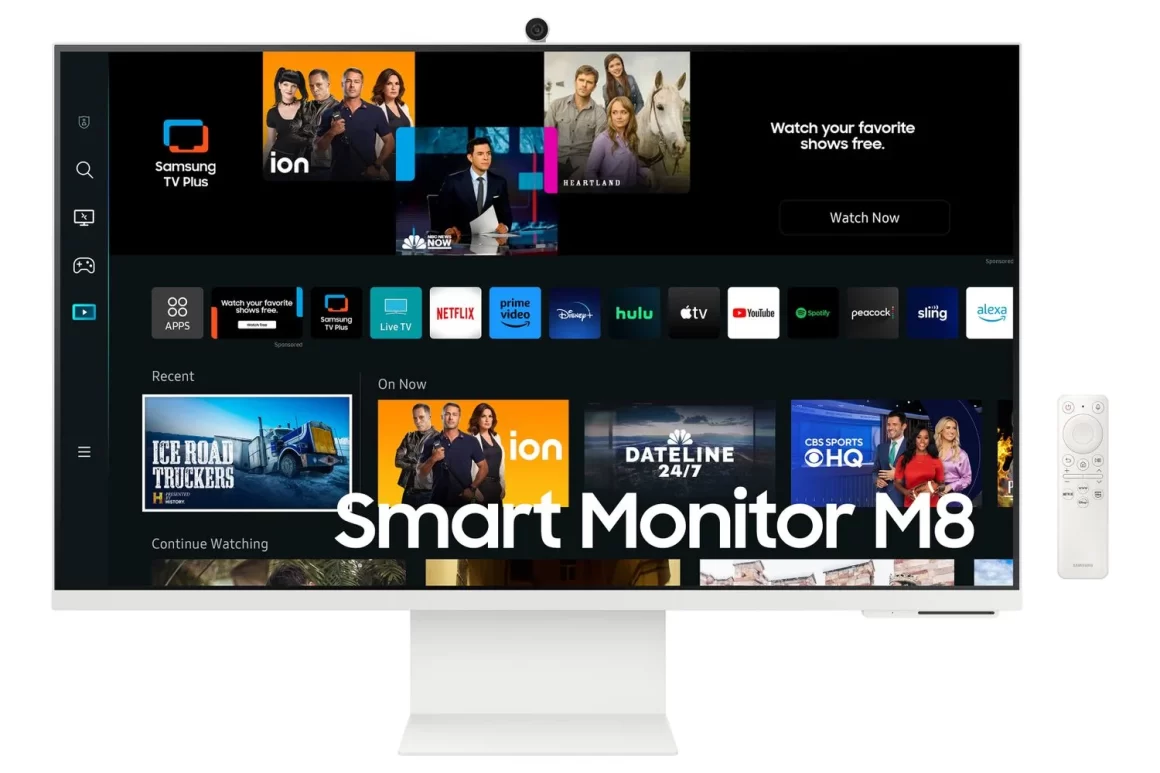 The Smart Monitor M8 (Model Number: M80C) has a trendy and slim design and is now available in two new sizes, 27″ and 32″, all of which have 4K resolution. This monitor is available in four colors, making it compatible with any space: Warm White, Daylight Blue, Spring Green, or Sunset Pink.
Users get the optimal angle thanks to the height-adjustable stand with tilt support. Users can now see lengthy papers with less scrolling due to the screen's ability to tilt 90 degrees. Additionally, it conforms with VESA mount compatibility standards, which helps maintain a clutter-free environment and saves space.
Through the integrated SmartThings Hub, the Smart Monitor M8 can connect to, manage, and control hundreds of compatible connected devices, such as lights, cameras, doorbells, locks, thermostats, and more.
Many of the ad-hoc apps on the Smart Monitor, such as SmartThings and the Smart Hub, now include mouse control features for more comfortable remote-free use.
Through Smart Hub, users of the Smart Monitor M8 have instant access to Prime Video, Netflix, YouTube, and other over-the-top services. Additionally, they have easy access to Samsung Gaming Hub, a platform for streaming games in their entirety.
Users can get useful information quickly with the new My Contents functionality. The monitor displays the user's personalized images, schedule, and other information on the screen when it detects a registered smartphone when in standby mode and low-power Bluetooth. When the phone leaves range, the monitor goes back into standby mode.
The Smart Monitor M8's inbuilt SlimFit camera has been improved to 2K quality and is compatible with video conferencing software like Google Meet.