Huawei announced today that the second-generation Smart Screen S75 will be available tomorrow (November 25). The newly developed device is packed with eye-catching features and intriguing functions.
First of all, the smart TV features four MEMC speakers and a wide color gamut display.
The Huawei Smart Screen S75 2nd generation features a 75-inch LCD screen with a resolution of 3840×2160 and a refresh rate of 60Hz. It has a DCI-P3 color gamut of 92% and supports 1.07 billion colors. The Hongque image quality engine can fully exploit the benefits of a wide color gamut. The image appears more realistic and natural.
All at the same, MEMC four speakers are built-in, including two 10W full-range units and two 10W high-frequency units, which support virtual sound field expansion technology, human voice enhancement technology, and dynamic loudness compensation technology, intelligently optimize the human voice and background sound in the film, and provide users with an excellent viewing environment.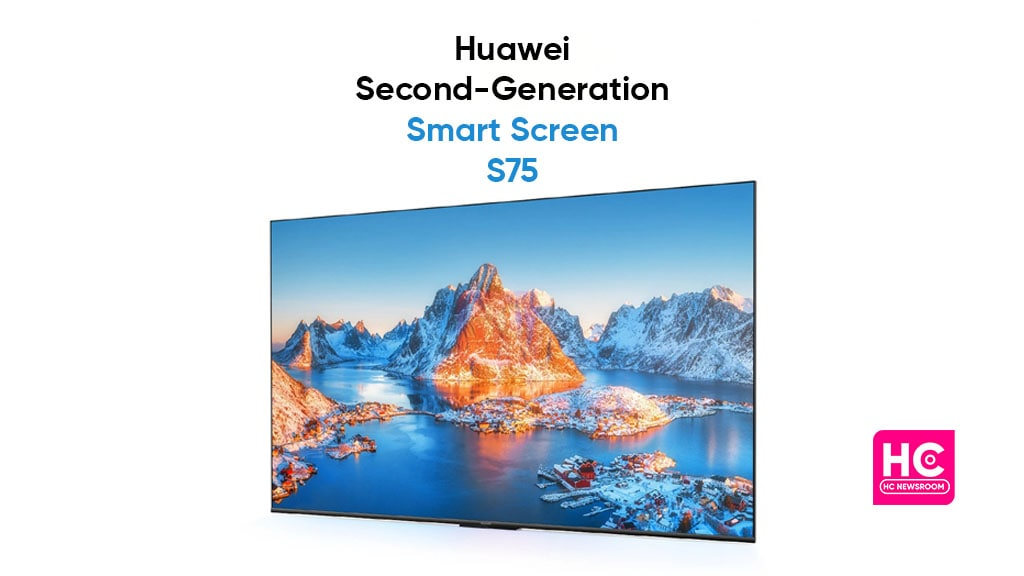 The Smart Screen S75 2nd Generation also has a quad-core processor, 3GB of RAM, and 32GB of internal storage. This configuration not only improves performance but also downloads more content. Furthermore, the Huawei Smart Screen S75 2nd generation uses a Wi-Fi dual-antenna design, which improves network stability and supports functions such as smart home control, smart screen karaoke, and NFC one-touch projection.
The Huawei Smart Screen S75 2nd Generation features two HDMI ports, an AV In port, a USB 2.0 port, an RJ45 port, a DTMB input, and other interfaces.
The Huawei Smart Screen S75 2nd Generation will be available in China on November 25 for 5999 yuan ($848).