The Yoga Book 9i from Lenovo is one of the first laptops on the market to include two full-size OLED touchscreen displays, bringing the dual-screen concept to a whole new level.
The true advantage of having a dual-screen setup is the degree to which it reduces the number of times you have to switch between windows in order to get work done.
In the past, many different technology companies attempted to develop laptops with two screens. Unfortuitously, they do not have the capabilities of the Lenovo Yoga Book 9i. T this brand-new laptop from Lenovo does things a little bit differently.
The brand-new Yoga Book 9i is the first full-sized laptop to come equipped with OLED dual screens, and it comes with a unique collection of features that are intended to provide creative people the ability to write their own stories. The incredibly flexible Yoga Book 9i, built on the Intel® EvoTM architecture, is more adaptable than a conventional clamshell laptop form factor and offers dual-screen versatility, multi-mode capability, and improved entertainment options.
The Yoga Book 9i does not have a keyboard that is directly attached to the laptop; rather, it does come with a "detachable Bluetooth keyboard." Additionally, Lenovo has stated that it would support the Smart Pen; however, it is unknown whether or not the pen will be included in the launch package.
The convertible form factor, which is both thin and lightweight, gives users the ability to transition between the laptop, tablet, and tent modes in a fluid manner according to their preferences. Tent mode allows users to display a slide presentation on one screen during a face-to-face conference while using the second screen to view and manage the presentation at the same time.
Specifications of the Lenovo Yoga Book 9i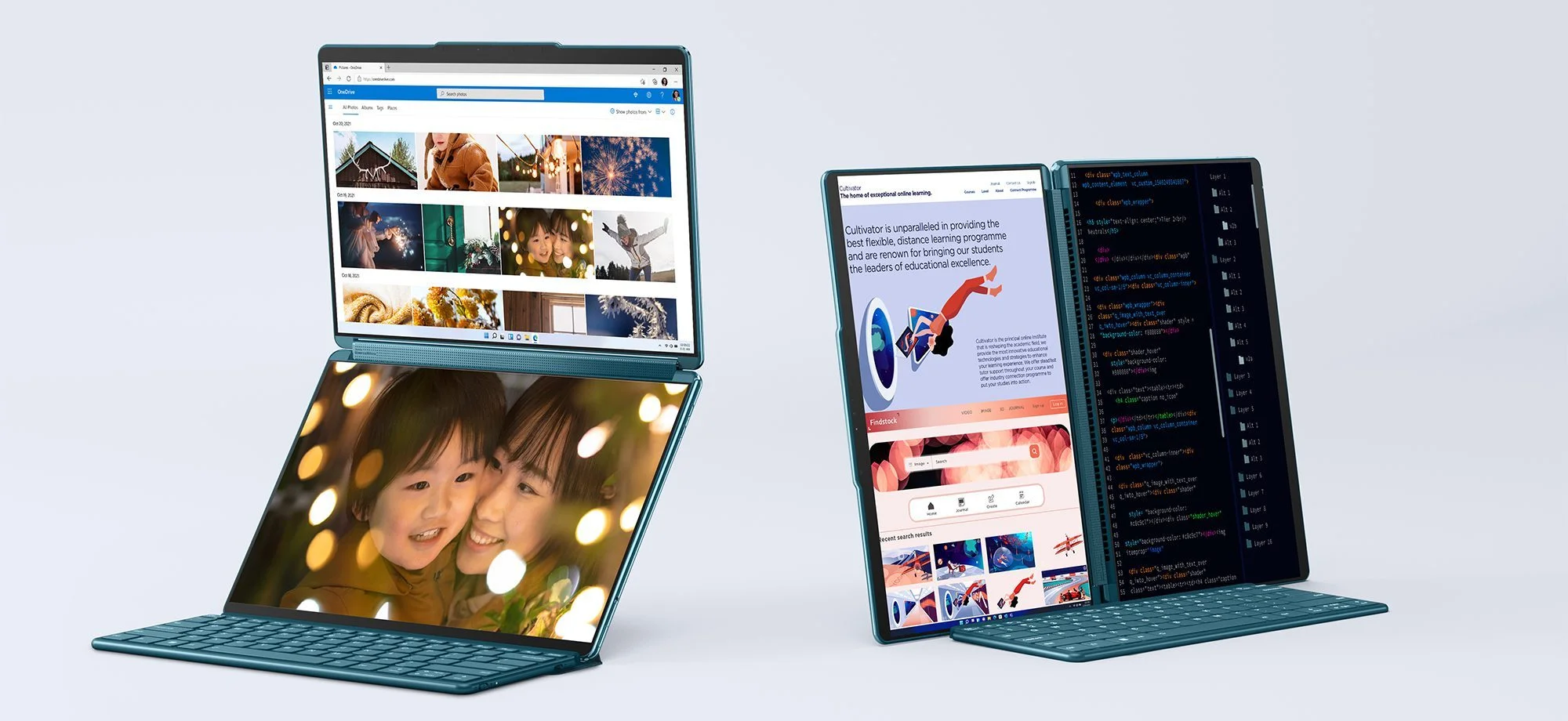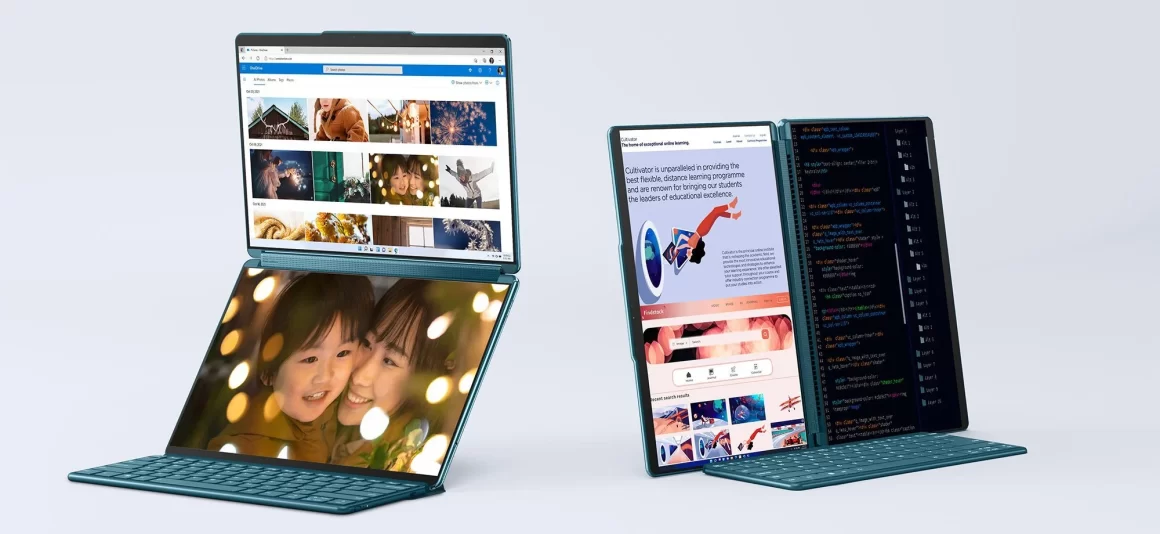 The OLED displays on the Lenovo Yoga Book 9i each measure 13 inches and have a resolution of 2.8K, up to 400 nits of brightness, a refresh rate of 60 Hz, and a color gamut that is 100 percent DCI-P3 compliant. The laptop is powered by Iris XE graphics and 13th-generation Intel i7-1355U and i5-1335U processors.
Theverge reported that the dual-display laptop has 16 GB of LPDDR5x RAM and either 512 GB or 1 terabyte of PCIe 4.0 NVMe solid-state storage. It comes equipped with an 80Wh battery that offers a battery life of 10 hours while operating in dual display mode. In the mode where only one screen is active, it has a battery life of 14 hours.
Wi-Fi 6E, Bluetooth 5.2, and three Thunderbolt 4 ports are included in the Yoga Book 9i. However, only one of the Thunderbolt 4 connectors can be utilized for charging the device. Additional features include a Full HD webcam with an infrared sensor and a privacy shutter, as well as Bowers & Wilkins quad speakers that support Dolby Atmos. The thickness of the notebook is 15.96 mm, and its weight is around 1.38 kg.
According to TheVerge, the Yoga Book 9i comes at a hefty price, so be sure you're prepared to pay for it. It is scheduled to go on sale in the United States in June 2023, in Tidal Teal, with a starting price of $2,000.