WhatsApp, a messaging platform, has evolved significantly over the years, offering users a wide range of communication options including text messages, emojis, video messages, GIFs, stickers, and more. In December 2022, Meta, formerly known as Facebook, introduced its own version of Snapchat's Bitmoji called "avatar" on WhatsApp, marking a significant step forward in Meta's efforts to enhance user engagement and personalization within its digital ecosystem. Users can personalize their avatar to their heart's content, which can be used as a captivating display picture or a delightful sticker pack during conversations.
In the latest iteration of WhatsApp beta for Android, version 2.23.19.14, exciting new features are on the horizon, including the potential integration of personalized avatars into video calls. This feature promises to enhance the overall user experience and bring a touch of personalization to virtual conversations.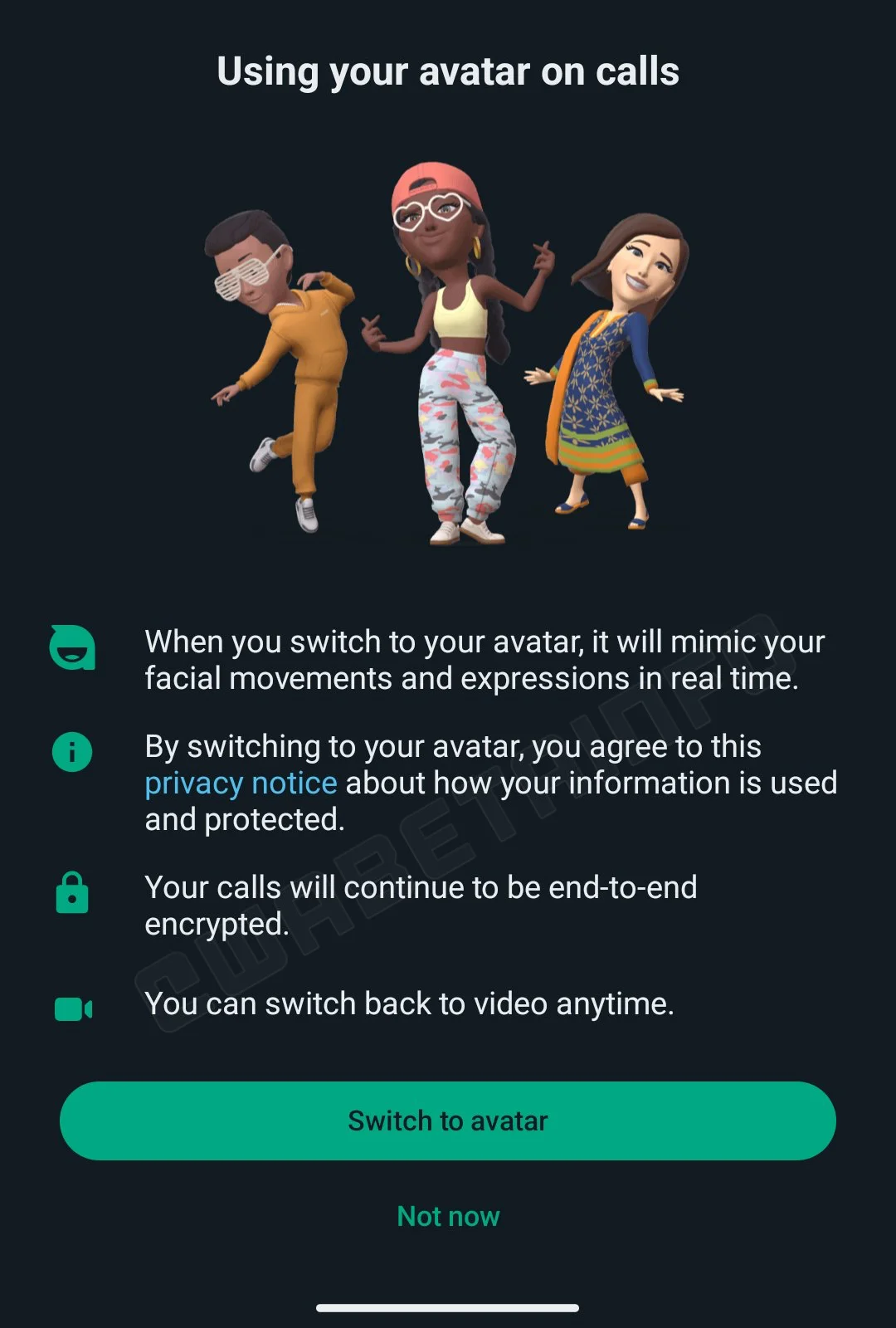 Avatar functionality is set to replicate users' facial expressions and movements, creating an immersive and lifelike experience. It ensures that users' safety and privacy remain intact during video calls without any compromise on robust end-to-end encryption. However, Meta uses certain data to enhance the overall avatar experience.
In addition to avatar support in video calls, WhatsApp is working on avatar reactions for Status updates, allowing users to express their emotions and engage with friends' status updates in a more dynamic and personalized manner. The integration of Meta Quest support in WhatsApp has sparked anticipation among users, particularly due to potential avatar-related enhancements.
In conclusion, WhatsApp is making strides in enhancing user experience by introducing avatar support in video calls, Instagram Messenger, and other features.
---
In addition to these updates, WhatsApp has introduced channel support, HD photo and video sharing, and screen-sharing support for video calls. The app has also revamped its Android app, introducing Zoom-like call scheduling, multi-account support, and a visually stunning animation when transitioning between audio and video messages. These additions are expected to enhance the overall user experience and elevate the app's functionality to new heights.