As the release of the Red Magic 8 Pro comes closer, Nubia is keeping pretty busy preparing for it. The 26th of December is slated to be the official release date of the next gaming smartphone. The debut of the handset was initially planned to take place on the 23rd of December; however, the date was moved for reasons that have not been made public. A new gaming smartphone from Red Magic should become available within the next few days, assuming that all goes according to plan.
Specifications of the Red Magic 8 Pro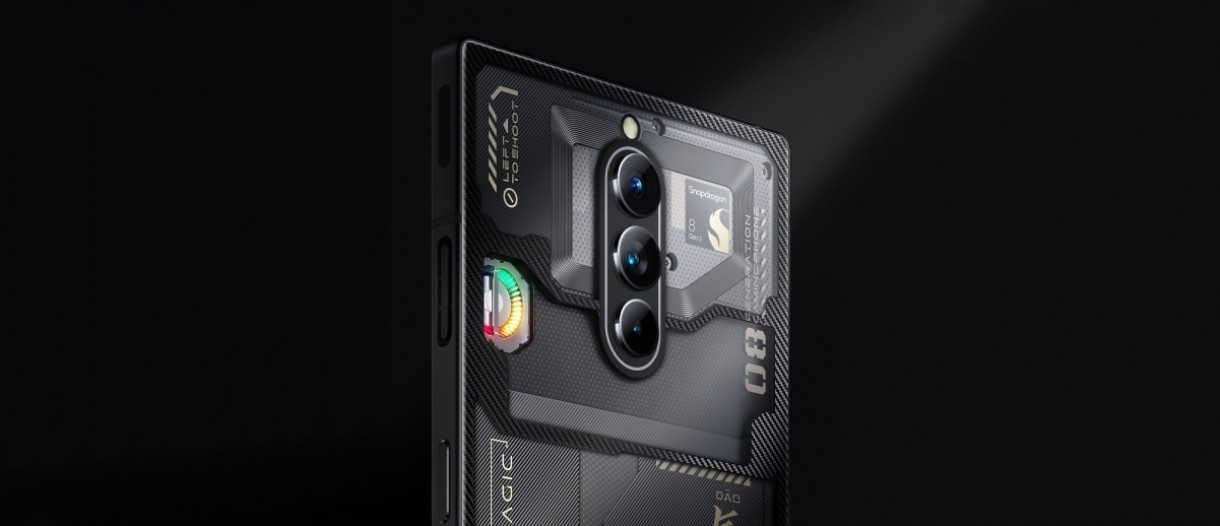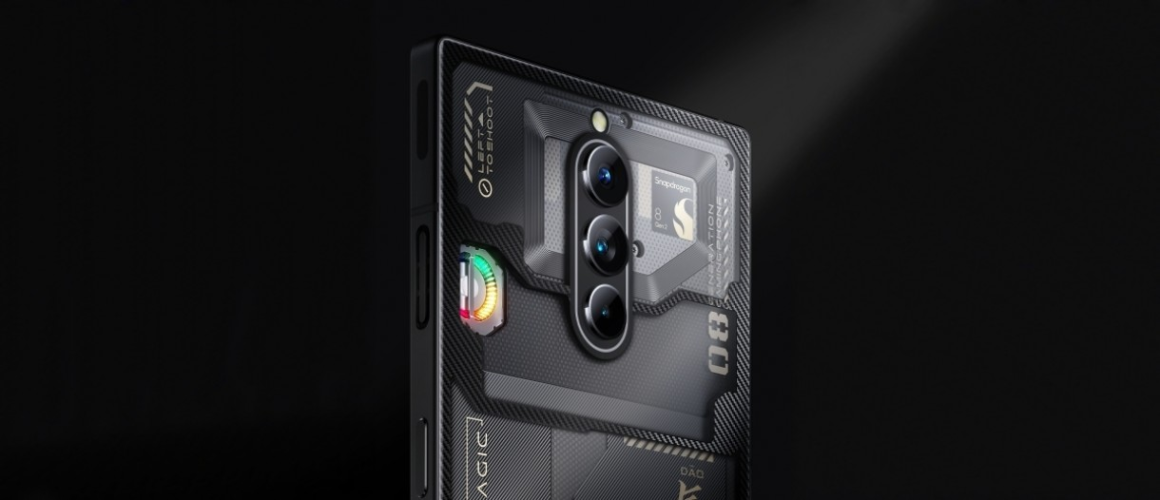 The new Red Magic smartphone, which Nubia has just teased has a few specifics that we can share with you at this time. We have referenced this in a few teaser photographs that were posted on the social media platform Weibo. This justifies the rumor that the next Red Magic 8 Pro would be equipped with a 6,000 mAh battery. In addition to that, it is expected that the product would have a charging speed of 165W. According to some sources, the smartphone can be fully charged from 0% to 100% in under fifteen minutes.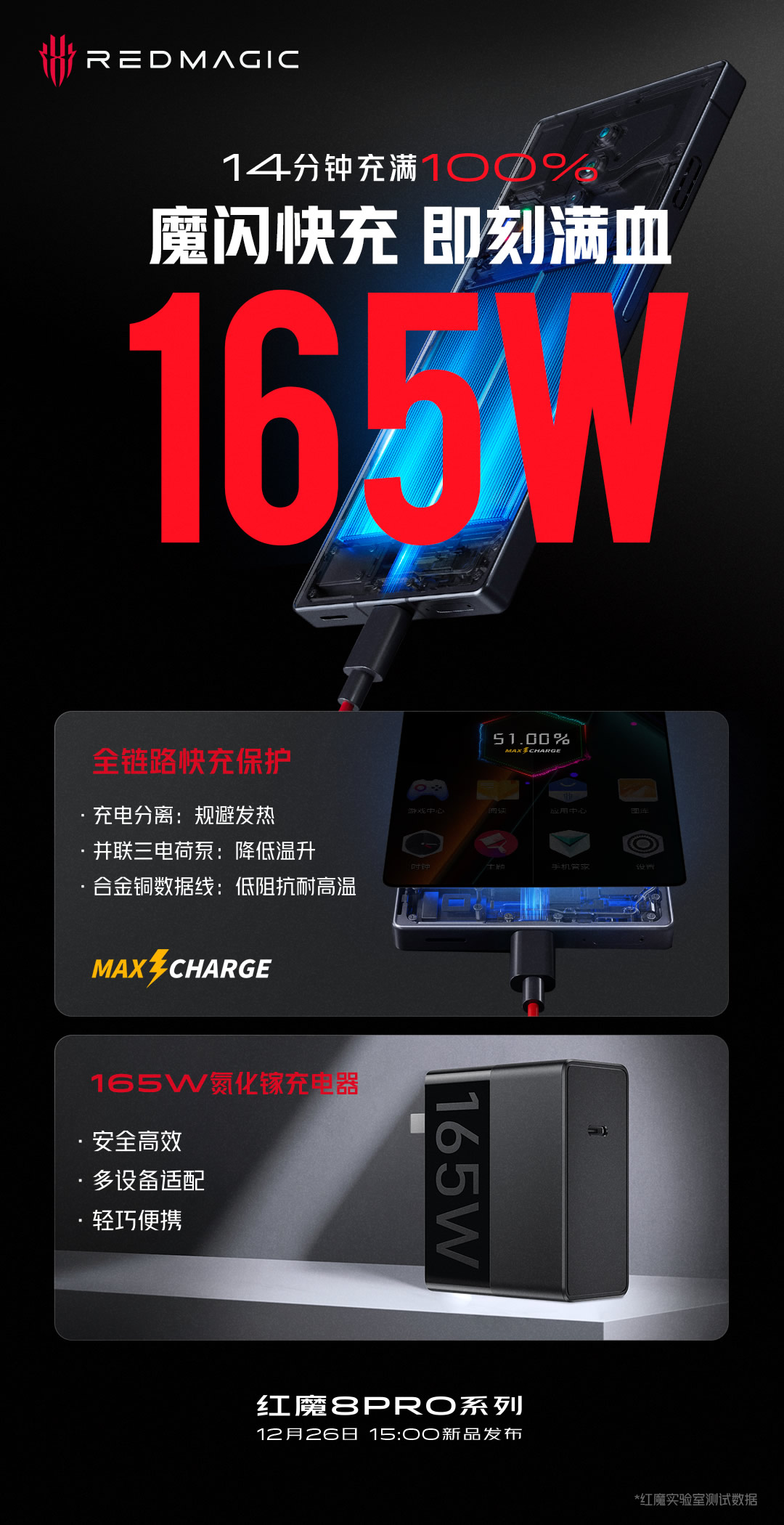 The eight-cell battery will reportedly be included in the Red Magic 8 Pro, as stated by Nubia. This distinct cell battery helps safeguard the battery's longevity, which in turn helps protect the longevity of the smartphone. It has been verified by the ZTE-owned corporation that charging the device from 0% to 100% capacity will take only 14 minutes when utilizing a USB-C to USB-C cable. All of this is possible because of the 165-watt fast charger.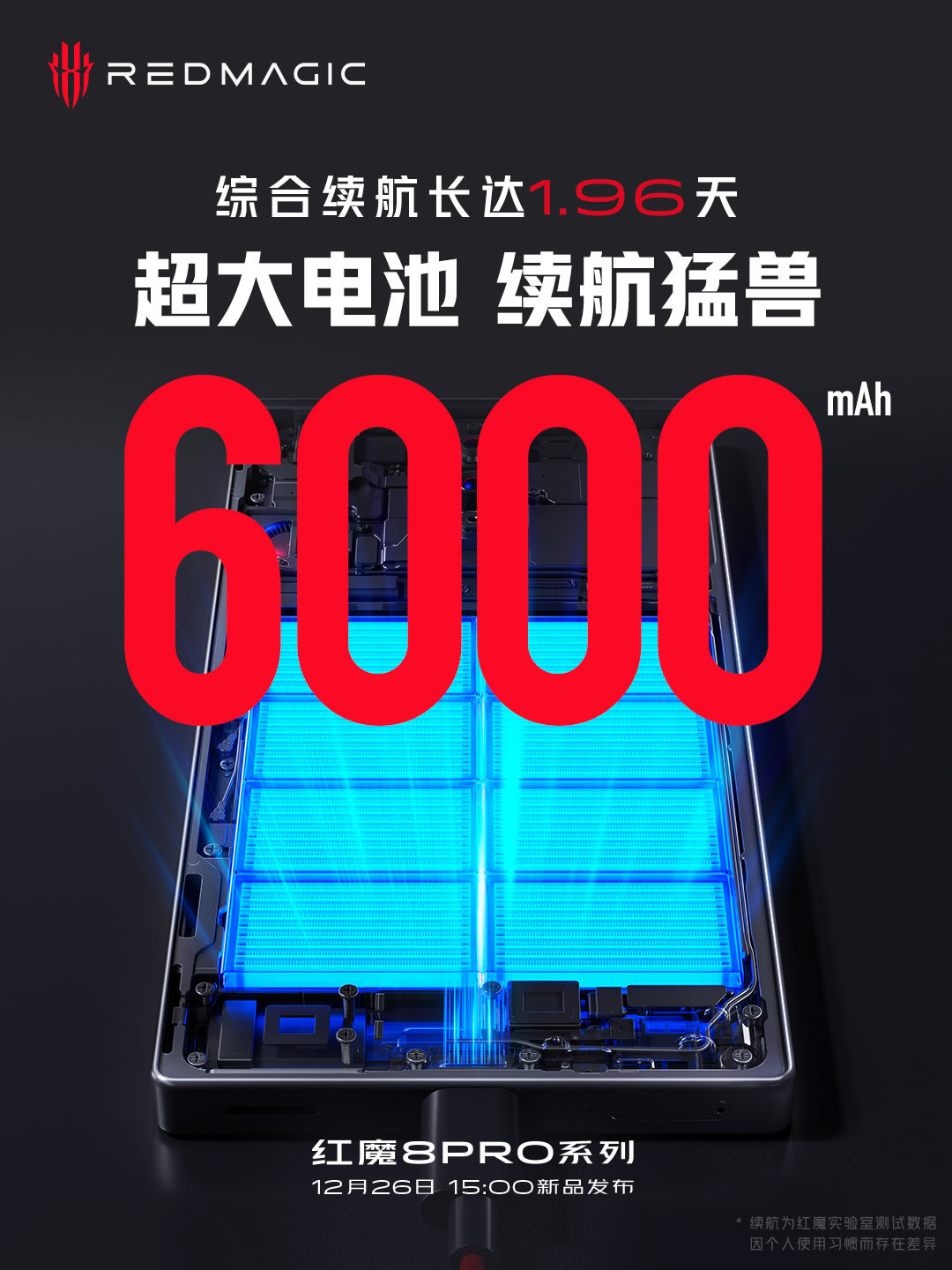 On the teaser image that the company shared, there was also some text that stated that the device has a battery life of 47 hours. A battery with 6000 mAh capacity is big enough to last that long. However, given that it is a gaming phone, which means that it will be subjected to a significant amount of intense usage by the majority of users, we cannot truly believe that number. The conditions under which the device will be able to provide you with such a high level of battery endurance have not been disclosed by Nubia. However, based on my observations from gaming phones in the past, that will not be true for gaming at all.
Despite this, the Red Magic 7 Pro, which is the most recent gaming phone released by the same company, has excellent battery life. The battery life of the 7 Pro was 5,000mAh. Therefore, an additional thousand on that ought to unquestionably produce some noticeable differences.