The highly anticipated Redmi Note 13 series has been officially confirmed to make its grand debut in the Chinese market on September 21. This latest development has sent waves of anticipation and speculation throughout the tech community, as consumers eagerly await the unveiling of this smartphone lineup.
With its impressive track record of delivering feature-packed devices at competitive price points, Redmi has undoubtedly captured the attention of smartphone enthusiasts worldwide.
According to the latest reports, it appears that the Redmi Note 13 series is rumored to consist of three variants: the standard Redmi Note 13, the Redmi Note 13 Pro, and the top-tier Redmi Note 13 Pro+. With their imminent arrival, tech enthusiasts and smartphone aficionados alike are eagerly awaiting the next chapter in the Redmi Note saga.
The Redmi Note 13 Pro series has recently been teased, and one feature that has caught the attention of many is the impressive 200-megapixel Samsung ISOCELL HP3 Discovery Edition camera sensor. This camera is set to revolutionize the way we capture moments and elevate the overall photography experience. With such a high pixel count, users can expect unparalleled levels of detail, clarity, and sharpness in their photos.
In addition to the primary sensor, it is highly probable that these handsets will boast an impressive 8-megapixel ultrawide sensor and a 2-megapixel macro camera, accompanied by an LED flash unit. On the front, users can expect a remarkable 16-megapixel camera sensor for capturing stunning selfies.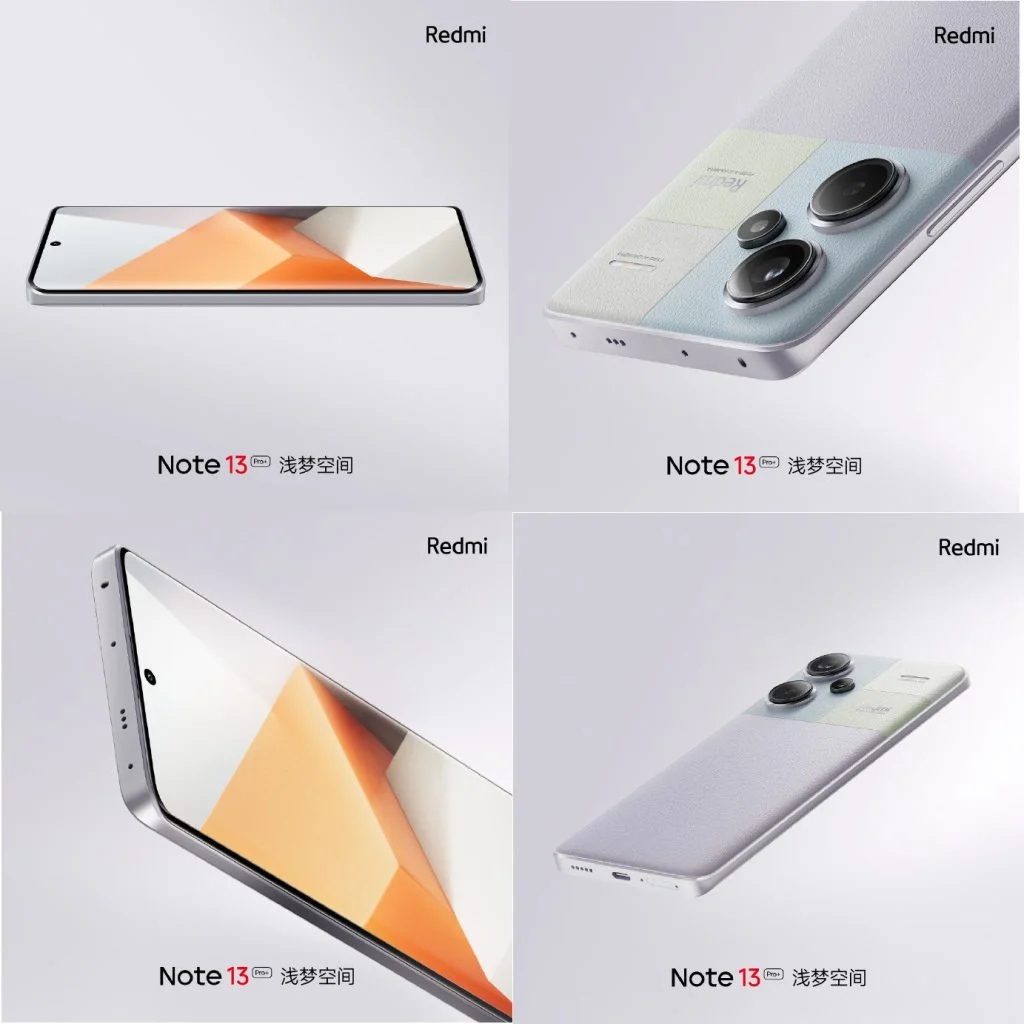 According to recent reports, the upcoming models are anticipated to boast an impressive 6.67-inch OLED display, offering users a visually immersive experience. What's even more exciting is the rumored inclusion of a high refresh rate of 120Hz, ensuring buttery-smooth animations and seamless scrolling. This combination of a large, vibrant screen and a swift refresh rate is set to elevate the overall viewing pleasure for tech enthusiasts and smartphone aficionados alike. In addition, these smartphones have been rumored to boast the highly anticipated 5G connectivity, propelling users into the next era of lightning-fast data speeds and seamless connectivity.
The Note 13 Pro+ is set to make waves in the tech world with its latest hardware. One of the standout features of this device is its powerhouse processor, the MediaTek 4nm Dimensity 7200-Ultra SoC. This advanced system-on-a-chip is expected to deliver exceptional performance and efficiency, ensuring a seamless user experience.
According to reports, the Redmi Note 13 Pro is rumored to boast an impressive 16GB of RAM, while its flagship counterpart, the Pro+ variant, is speculated to take it up a notch with a staggering 18GB of RAM. The upcoming phones are rumored to feature a substantial battery capacity, with the first model expected to house a 5,020mAh battery, while the second variant is anticipated to come equipped with a slightly smaller 4,880mAh battery.