The Galaxy F04 will be launched by Samsung on 4th January 2023, according to rumors that surfaced recently. On Flipkart, the landing page for the entry-level phone can now be accessed. Not only does this confirm the debut date, but it also reveals some of the most important features of the Galaxy F04. If you can recall this correlates with what we posted 3 days ago regarding the upcoming Samsung Galaxy F04 budget phone
Samsung Galaxy F04 launch date
As can be seen, the homepage dedicated to the Galaxy F04 that is published on Flipkart discloses that the launch event will take place in India on January 4 at 12 pm local time. The product will begin at a price of Rs 7xxx, which indicates that it will be priced significantly less than Rs 8,000 (about $97 at the current exchange rate).
Samsung Galaxy F04 specs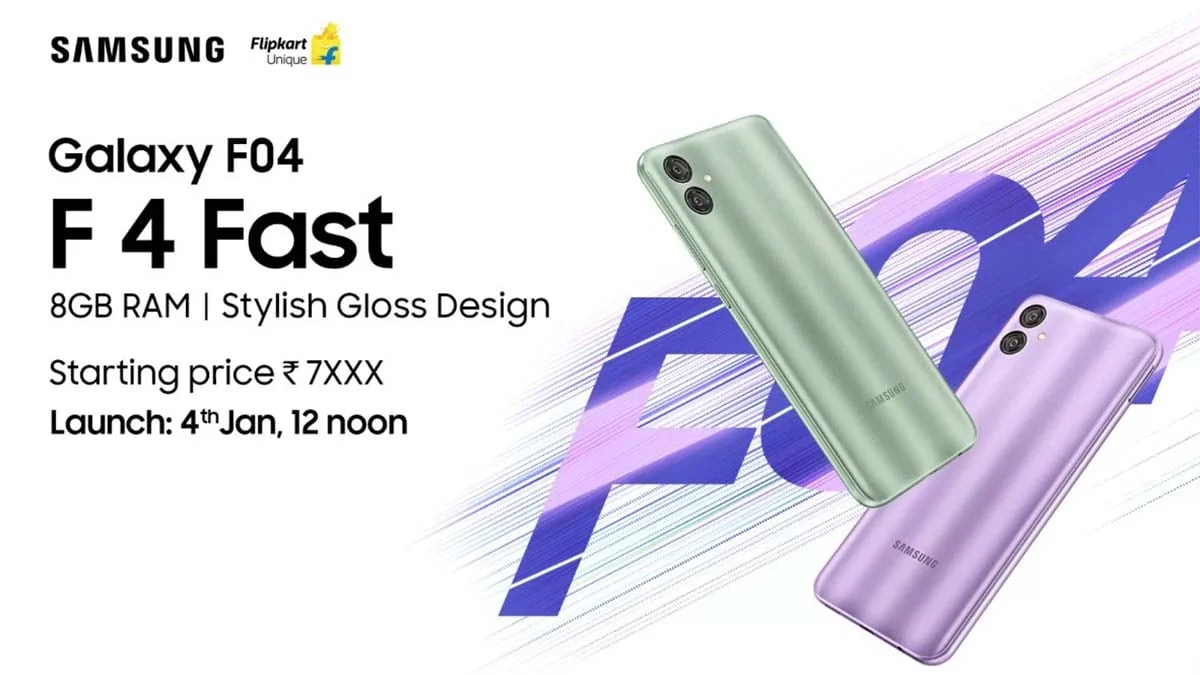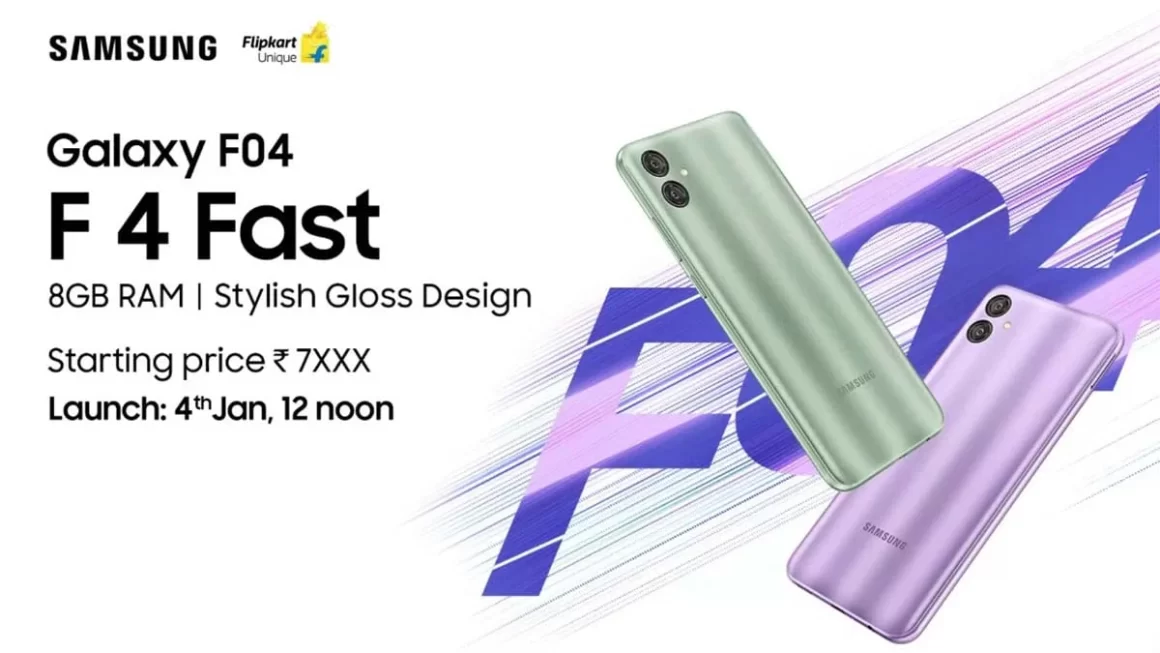 The fact that the Galaxy F04 will ship with 8 GB of RAM—that is, a combination of both its physical RAM and its virtual RAM—is one of the primary selling points of this model. The front panel of the device is comprised of a display with a waterdrop notch measuring 6.5 inches and has support for an HD+ resolution.
Android 12 will come preinstalled on the Galaxy F04 when it is released. The F04 will be receiving two operating system upgrades, as stated on the home page. The chipset for the entry-level phone will be the MediaTek Helio P35, and it will have a battery capacity of 5,000 mAh.
The back of the F04 is finished in a glossy material and houses a dual-camera system as well as an LED flash. There has been no confirmation regarding the camera specs of the F04. Jade Purple and Opal Green will be color options for the gadget when it is released.
In India, Samsung introduced a new low-end smartphone called the Galaxy M04 one month ago. Amazon is the only place where the M04 can be purchased in its current iteration. Flipkart will be the only place where the Galaxy F04, which appears to be a rebranded version of the M04, can be purchased.
In other reports pertaining to this topic, Samsung is planning to introduce the Galaxy S23 series sometime during the first week of February. If the information in this report is accurate, the South Korean technology giant may soon disclose the date of the Galaxy Unpacked event within the next few days.