At the Wonderlust Apple 2023 event in California, tech enthusiasts were treated to the grand unveiling of the iPhone 15 series, which includes the iPhone 15, iPhone 15 Plus, iPhone 15 Pro, and iPhone 15 Pro Max. The iPhone 15 series appears to be posing a formidable competition to the Galaxy S23 Android smartphones. Samsung has officially unveiled its latest flagship smartphones in the first quarter of 2023, including the Galaxy S23, Galaxy S23+, and Galaxy S23 Ultra, promising an array of cutting-edge features and enhancements to elevate the user experience to new heights. The debut of the iPhone 15 Pro Max instantly brings comparison to the Galaxy S23 ultra. Now which one is truly the beast?
Design & Display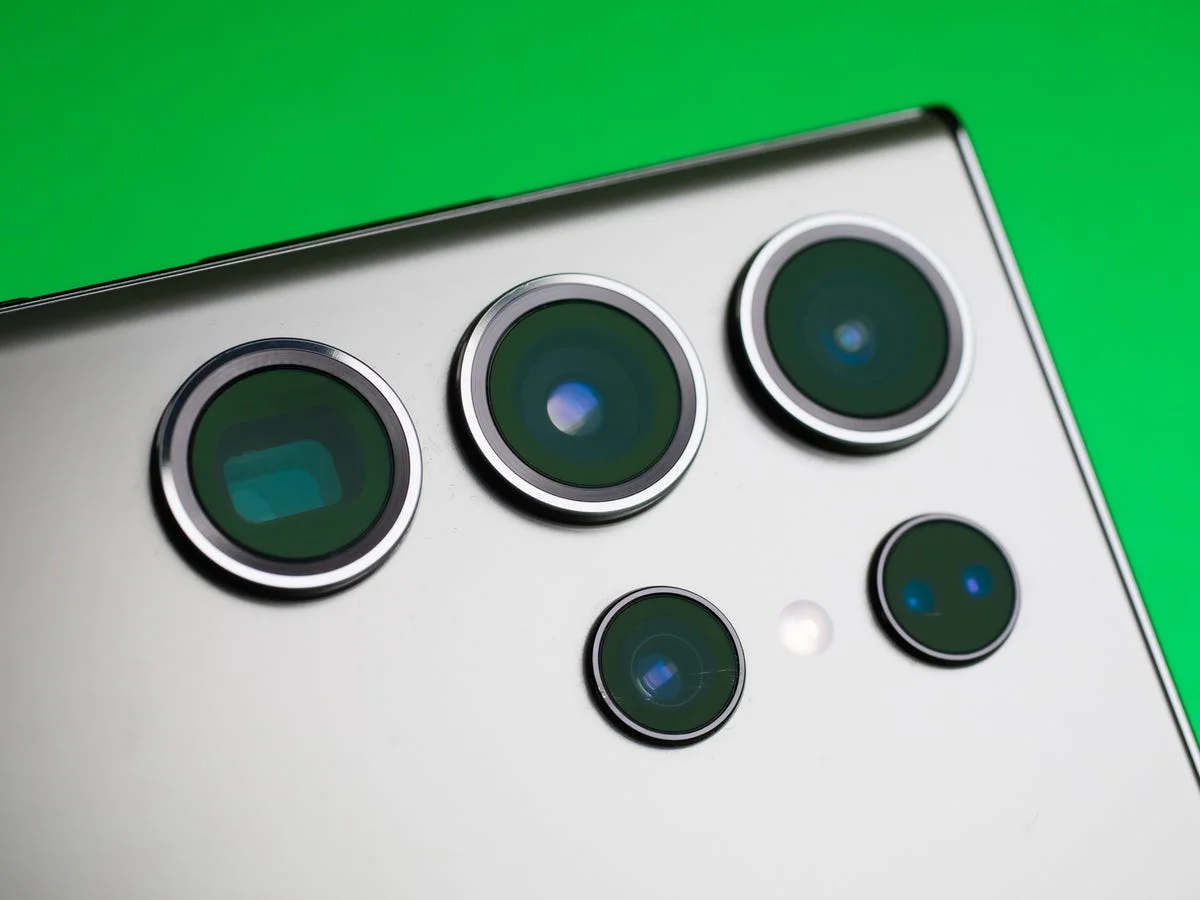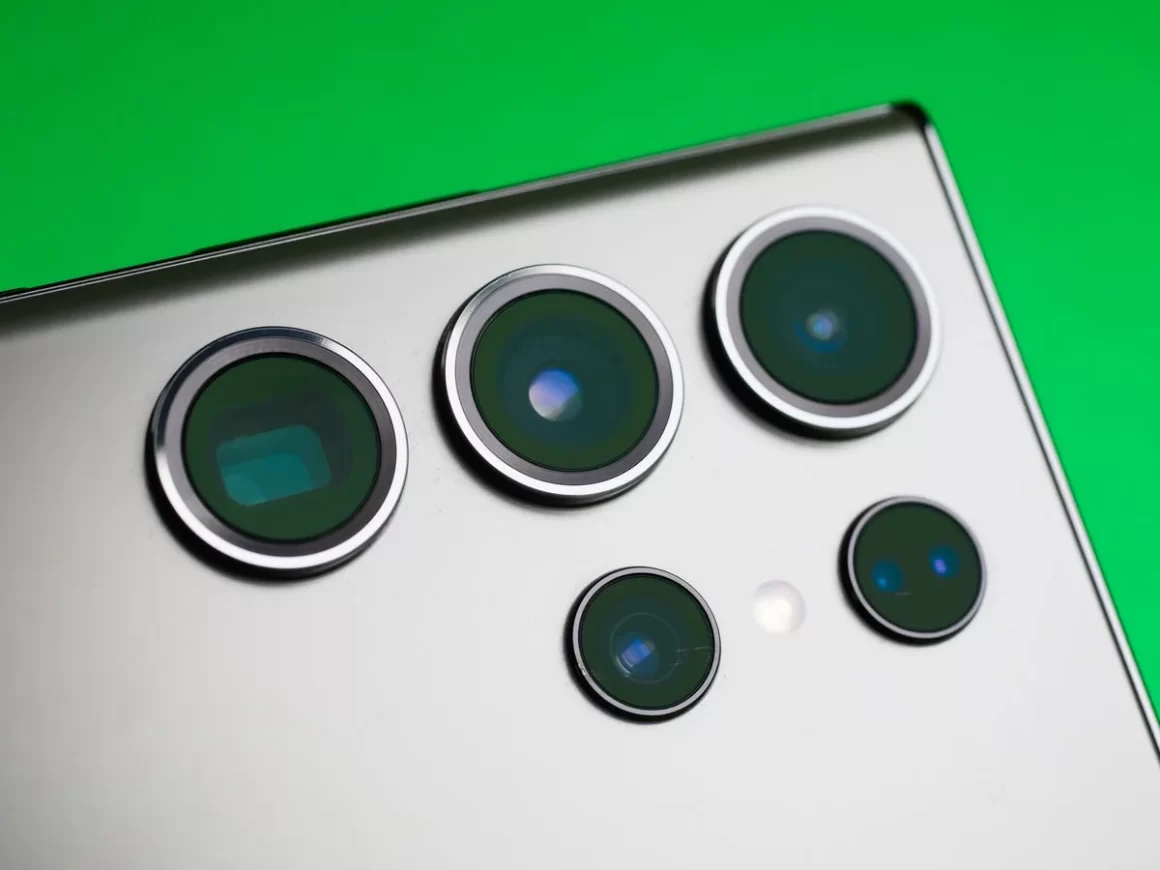 The design and display of a device play a crucial role in enhancing the overall user experience. Apple's iPhone 15 Pro Max features a sleek and sophisticated design with a brand-new titanium frame that enhances durability and adds a touch of elegance to the overall aesthetic. One standout feature of the iPhone 15 Pro Max is the innovative Ceramic Shield technology, which takes screen protection to a whole new level. Meanwhile, The Galaxy S23 Ultra is equipped with the revolutionary Gorilla Glass Victus 2, ensuring unparalleled durability and protection for your precious screen.
The display panels featured on the iPhone 15 Pro Max smartphone exhibit a striking resemblance to its predecessor, with minimal discernible differences. The flagship device boasts cutting-edge 6.7-inch Super Retina XDR ProMotion displays, showcasing an impressive pixel density of approximately 460 pixels per inch. Users have the flexibility to adjust the refresh rate of these displays, providing a seamless and fluid visual experience.
The Galaxy S23 Ultra exhibits notable distinctions in display technology. It boasts a stunning 6.8-inch display. It offers a dynamic screen refresh rate ranging from 48 Hz to 120 Hz, with FHD+ resolution bringing forth crisp and vibrant visuals.
Samsung has adopted a sleek and minimalist design across its lineup, featuring flat surfaces and subtle curves. The Galaxy S23 Ultra features an elegantly curved display that invites subjective interpretation.
Performance
Performance is crucial in smartphones, and these devices boast impressive speed and unrivaled performance. The Apple A17 Pro, the powerful force behind the iPhone 15 Pro Max, is crafted with a 6x CPU, GPU, and 16x neural engine, all working in perfect harmony. It comes with 8GB of RAM, ensuring seamless performance and efficiency. The A17 Pro surpasses its predecessor, the A16 Bionic chip, with a 10% boost in CPU capabilities and a 20% improvement in GPU performance.
The Samsung Galaxy S23 Ultra is among the top Android smartphones, powered by Qualcomm's Snapdragon 8 Gen 2 chip. The standard variant has 8GB RAM, while the S23 Ultra offers up to 12GB RAM. Samsung's One UI interface allows users to fully personalize their smartphone experience. The Galaxy S23 Ultra is set to receive a significant software upgrade in the form of One UI 6.0, built upon the robust Android 14 platform.
The iPhone 15 Pro and iPhone 15 Pro Max are also expected to arrive, powered by the revolutionary iOS 17 operating system. This latest iteration offers enhanced customization and openness, particularly emphasized due to the European Union's specific requirements and preferences. However, the choice between an operating system ultimately boils down to personal preference, with debates among tech enthusiasts regarding the preference for one over the other.
| Specs | iPhone 15 Pro Max | Galaxy S23 Ultra |
| --- | --- | --- |
| Chipset | Apple A17 Pro | Snapdragon 8 Gen 2 for Galaxy |
| Display | 6.7-inch OLED Super Retina XDR | 6.8-inch QHD+ Edge, Dynamic AMOLED 2X Display, Super Smooth 120Hz refresh rate (1-120Hz), 240Hz touch sampling rate in gaming mode |
| Storage Options | 256GB, 512GB, 1TB | 256GB, 512GB, 1TB UFS 4.0 |
| Battery | 4,422mAh | 5,000mAh |
| Camera | Main, ultrawide, telephoto | 200MP f/1.7 wide angle, 10MP f/2.4 2x zoom, 10MP f/4.9 10x zoom, 12MP f/2.2 ultra-wide, 12MP f/2.2 front camera |
| Weight | 221g | 233.8g |
| IP Rating | IP68 | IP68 |
| Price | Starts ar $1,199 | Starts at $1,200 |
Credit: xda-developers.com
Camera
The iPhone 15 Pro Max, has made its grand debut with the "Tetraprism" periscope camera system, which allows for an impressive 5x optical zoom. This innovative technology is reminiscent of the latest McGuffin in a Marvel Cinematic Universe blockbuster. Samsung's Galaxy S23 Ultra also boasts exceptional camera capabilities, with a 200-megapixel sensor and a 10-megapixel camera that offers 10x optical zoom, surpassing the competition and doubling Apple's optical zoom capabilities. However, the primary camera of the iPhone 15 remains limited to 48 megapixels.
Price
The iPhone 15 Pro Max and Samsung Galaxy S23 Ultra are set to compete in a highly anticipated showdown. The Pro Max lineup has consistently surpassed Samsung's offerings, with the iPhone 15 Pro Max gaining a $100 price increase. Both devices have been priced at $1,199, placing them in a neck-and-neck competition for supremacy in the premium smartphone market. This highlights the importance of price in consumers' decision-making processes. The iPhone 15 Pro Max and Samsung Galaxy S23 Ultra are expected to offer valuable insights into the competition and their respective pricing strategies.
Conclusion
When comparing the iPhone 15 Pro Max and Samsung Galaxy S23 Ultra, it becomes evident that the Samsung Galaxy S23 Ultra takes the lead due to superior optical zoom capabilities, a high megapixel sensor, and the potential for a more vibrant display. Rumors suggest the iPhone 15 Pro Max will deliver an exceptional user experience with impressive brightness levels and remarkable performance capabilities. Rumors also indicate that the device will boast superior nits of brightness, ensuring a visually stunning display that will captivate users.
The ongoing battle for smartphone supremacy between Apple and Samsung has reached a thrilling stalemate. The ultimate victor hinges upon the integrity of battery life speculations (Apple iPhone 15 battery capacities improved), but if these rumors hold true, Apple emerges triumphant in this contest.