Apple has just taken the tech world by storm with the grand unveiling of its latest flagship smartphones, the iPhone 15 Pro and iPhone 15 Pro Max.
These devices are Packed with impressive features and enhancements. One of the standout features of the iPhone 15 Pro series is the remarkable 48MP Main camera system. With this impressive upgrade, users can capture stunningly detailed photos with unparalleled clarity and precision.
But that's not all. In terms of design, Apple's latest flagship devices, the iPhone 15 Pro and iPhone 15 Pro Max, have brought forth a remarkable change in the way users control their device's sound settings. The traditional switch that toggles between ring and silent modes is now gone. In its place, Apple has introduced a groundbreaking programmable Action button that opens up a world of possibilities for users.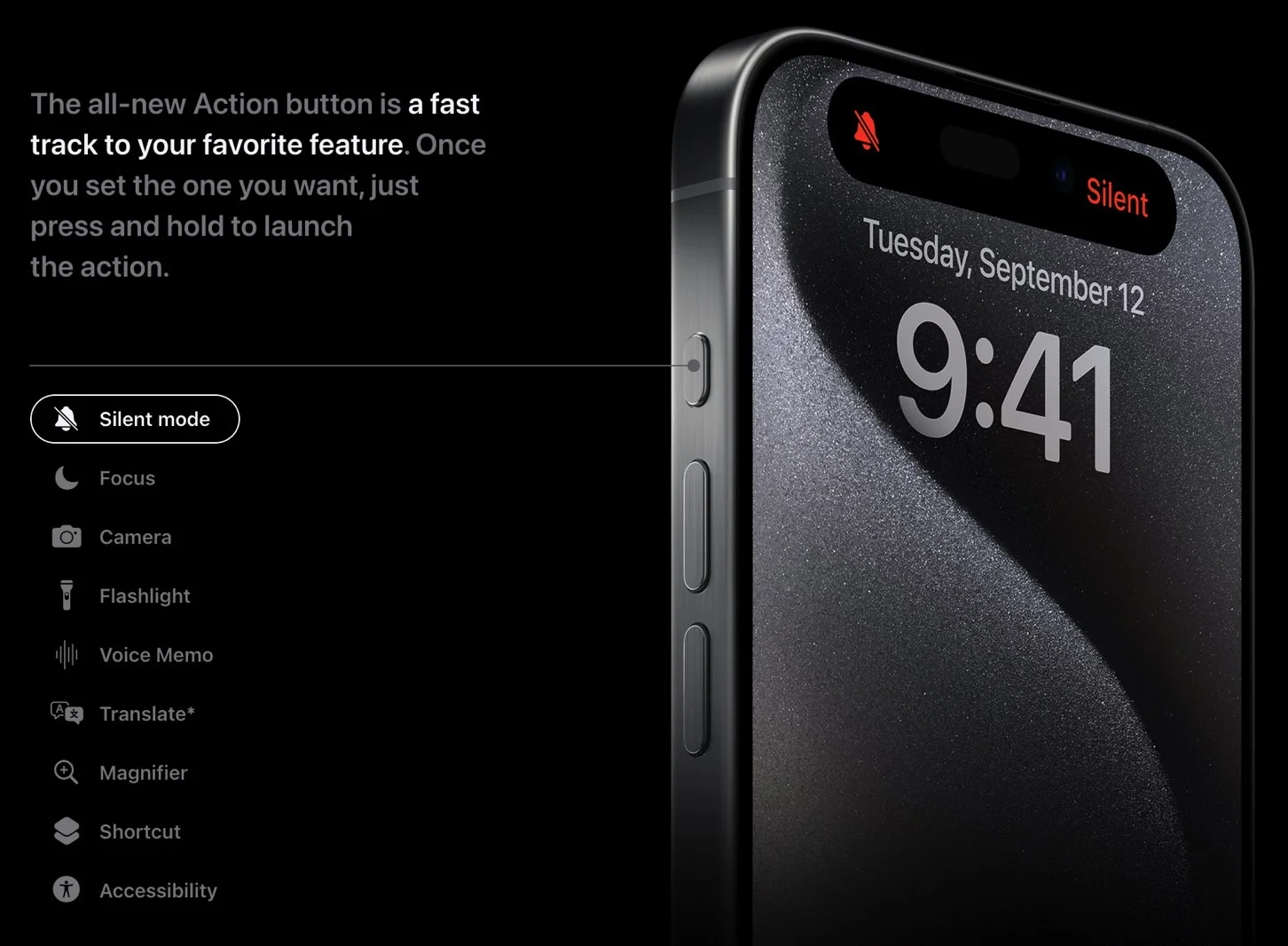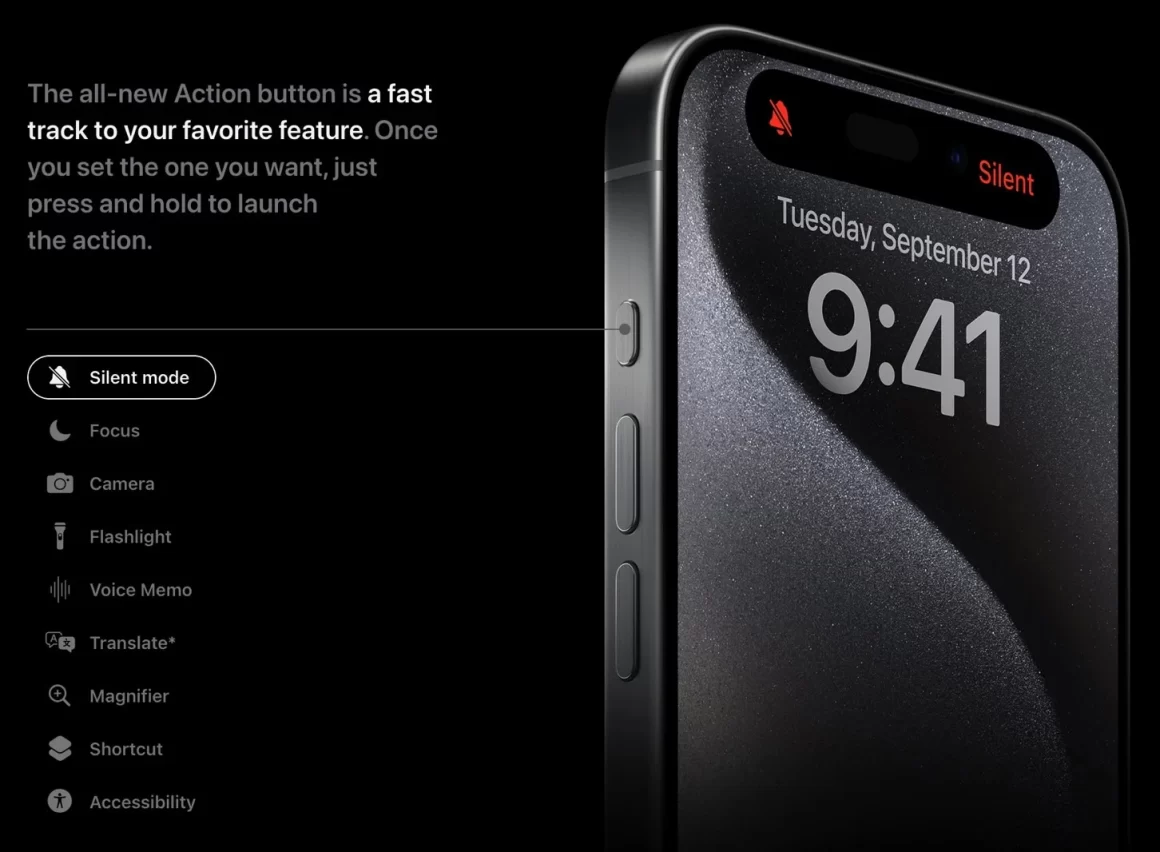 This all-new Action button is a game-changer, offering users a plethora of additional options to customize their iPhone experience. No longer limited to simply managing sound settings, users can now assign various functions to the Action button. The possibilities are endless! For instance, users can choose to assign the Action button to quickly access their device's camera or flashlight. This means that capturing a spontaneous moment or illuminating a dark environment is just a button press away. How convenient is that? But that's not all. Apple has taken it a step further by allowing users to activate other essential features through the Action button. Voice Memos, Focus modes, Translate, and accessibility features like Magnifier can all be accessed effortlessly. It's like having a personal assistant right at your fingertips! A
nd let's not forget about Shortcuts. With the Action button, users can now delve into the world of automation and customization by utilizing Shortcuts. This opens up a whole new world of possibilities, granting users even more control over their devices and enabling them to streamline their daily tasks.
Apple has truly outdone itself with the iPhone 15 Pro and iPhone 15 Pro Max. The replacement of the traditional switch with the innovative programmable Action button has revolutionized the way users interact with their devices.
The Action button is reminiscent of its counterpart on the Apple Watch Ultra, which also offers users the ability to customize its functionality to suit their preferences.