At the Consumer Electronics Show 2023 (CES 2023), Samsung made a number of interesting announcements, one of which is the Smart Monitor M8.
This is a 4K monitor that is available in either a 27-inch or 32-inch display, depending on your preference. It is meant to allow you access to a wide variety of connected devices and cloud services.
Samsung claims that if you use the inbuilt SmartThings Hub in the Smart Monitor M8, you will be able to control a variety of different devices. You now have direct control over a wide variety of devices, including smart lights, smart home cameras, video doorbells, thermostats, and many more besides.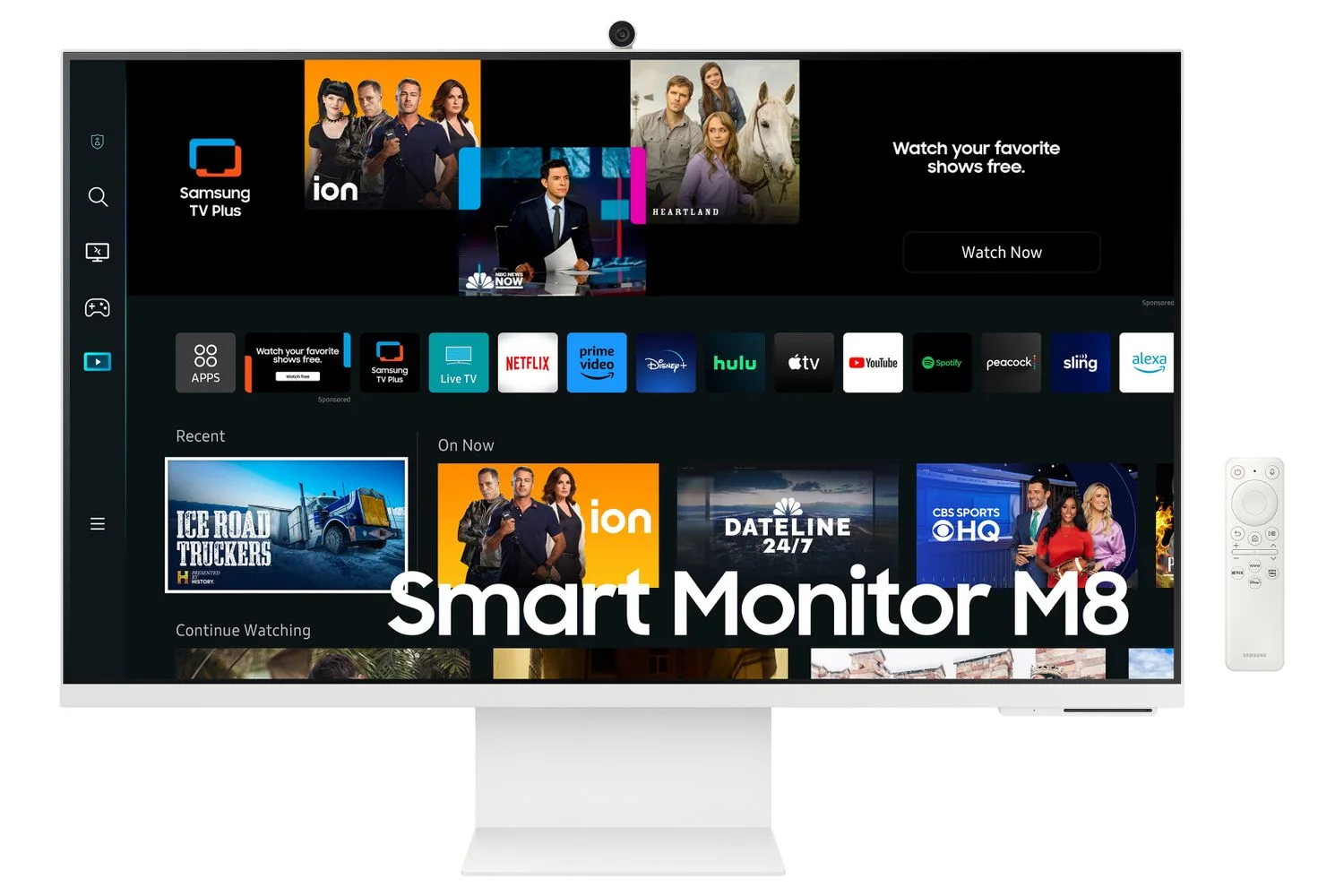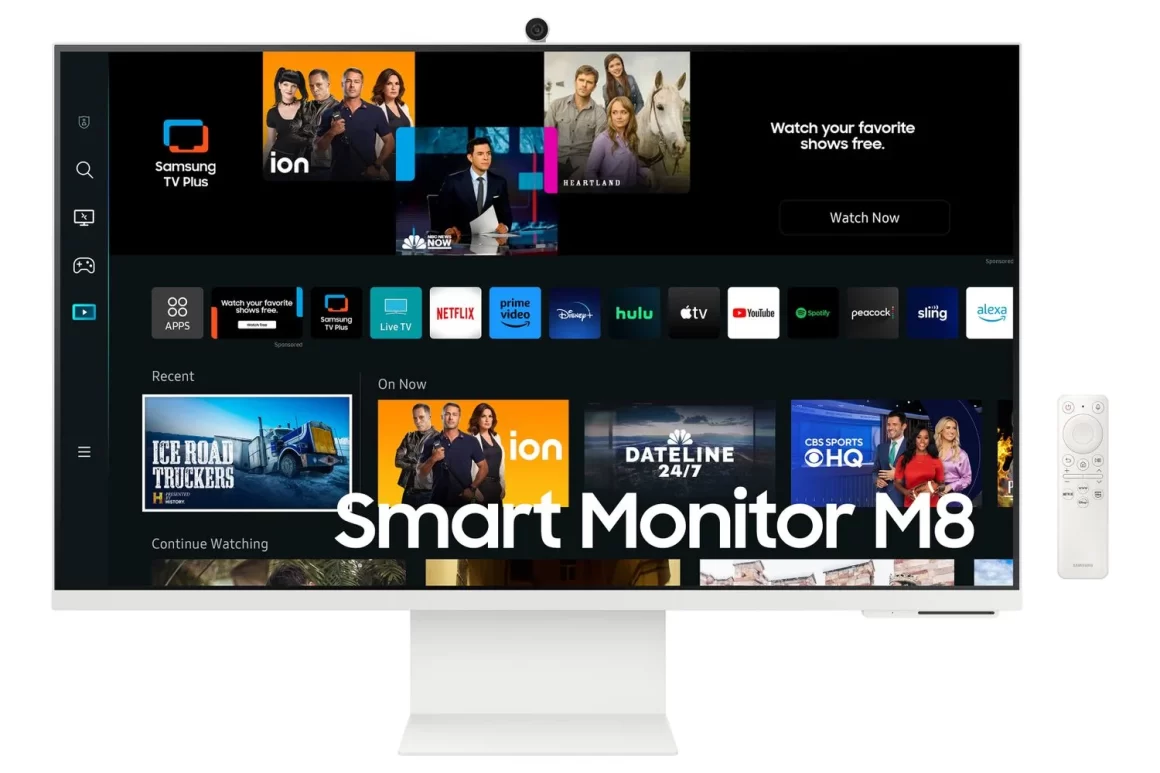 In the second half of this year, the number of devices that can be controlled will also grow, as Samsung intends to support the functionality of Matter as well as the requirements of the Home Connectivity Alliance. You will be able to control apps such as SmartThings and the Smart Hub with both remote control and your mouse if you purchase this monitor.
Users can have access to cloud streaming services such as Amazon Prime Video, Netflix, and YouTube in addition to other services thanks to the integrated Smart Hub. However, you are also able to utilize cloud gaming services thanks to the Samsung Gaming Hub.
The Smart Monitor M8 (2023) comes equipped with a more advanced 2K webcam.
Additionally, Samsung has improved the quality of the webcam that is included with its new Smart Monitor. It is now equipped with a SlimFit webcam that has a resolution of 2K, and native support for video calling services such as Google Meet, Zoom, etc. It also has face tracking and auto zoom, which work together to ensure that a user's face is always captured in the frame, even if they move. The South Korean company has ensured the safety of its latest display by incorporating a feature called Samsung Knox Vault. This feature stores, encrypts, and safeguards a user's personal data in a separate location from the primary operating system.