Twitter, the renowned platform that was once hailed as the ultimate destination for worldwide news and personal social updates, has recently experienced a notable decline in its download figures following a highly debated rebranding initiative spearheaded by Elon Musk.
In a recent revelation brought forth by Apptopia, a renowned analytics firm, it has come to light that the social media giant has experienced a significant decline in downloads, a staggering 30% drop to be precise, within a mere two months following its rebranding. This downturn has now positioned the platform at its lowest point in more than ten years, leaving industry experts and users alike astounded.
Normally, we often witness the rise and fall of various social media platforms. One such case that has caught the attention of experts is the downward spiral of "X" and its declining downloads.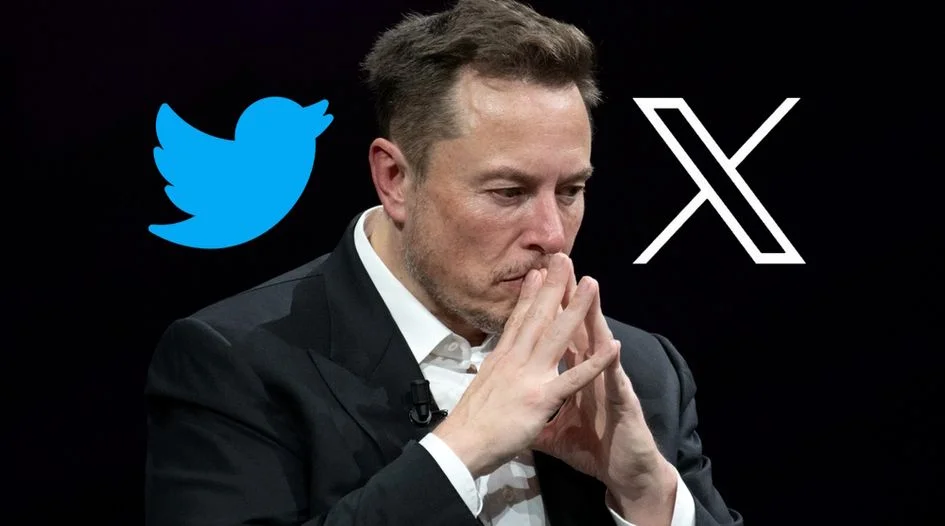 The web version, which can still be conveniently accessed through the trusted domain twitter.com, has experienced a notable decline in its user engagement. The global visits have witnessed a significant downturn of 10% in the month of August when juxtaposed with the corresponding period of the preceding year.
Throughout its history, Twitter has consistently experienced impressive growth, with a remarkable influx of 15 to 30 million new users each month since 2011. In a recent revelation, the latest data has unveiled that "X" managed to amass a rather modest user base of 10 million individuals during the months of August and September in the current year. The significant decline observed stands in stark contrast to the platform's previous year's performance when it encountered a mere 18% dip in downloads right before Musk's acquisition.
The waning of "X" extends beyond the mere acquisition of fresh installations on users' devices. The application has also experienced challenges in terms of user retention. The month of July witnessed an impressive surge in daily active users, reaching a commendable milestone of 253 million. However, as we transition into the month of September, we observe a slight dip in this metric, with the number of daily active users now resting at 249 million. A very similar trend can be observed in monthly active users, as there is a decline from 398 million to 393 million.
The latest statistics pose a significant challenge for Musk, whose aspirations of reaching a staggering 1 billion monthly users by 2024 have encountered a setback. After Elon Musk's acquisition in October, there was an initial wave of enthusiasm with a significant increase in downloads and usage. However, despite the initial excitement, the app's momentum was unable to be maintained in the long run.
In light of the rather disconcerting statistics, it is imperative to underscore Musk's audacious and forward-thinking vision for this application. Ever since the acquisition, he has made it abundantly clear that his primary objective is to shape "X" into a platform that emulates the versatile nature of popular applications such as "WeChat". In keeping with its forward-thinking approach, the platform is set to introduce exciting new functionalities, including the seamless integration of video and voice calls.