Following in the footsteps of its competitor Telegram, the widely popular messaging platform WhatsApp has recently unveiled its own version of the Channels feature, which is now being made available to users across 150 countries.
WhatsApp Channels is an incredible feature that empowers users to effortlessly disseminate updates and valuable information to a vast network of fellow WhatsApp users. With this functionality, individuals can seamlessly share their thoughts, news, and insights with a multitude of recipients, fostering a sense of community and facilitating the exchange of knowledge.
In addition to its myriad features, users have the ability to effortlessly search for a particular channel utilizing the comprehensive directory. This empowers them to swiftly locate their desired content and engage with it. Furthermore, users can actively respond to the messages disseminated by the channel owner, fostering a dynamic and interactive communication experience.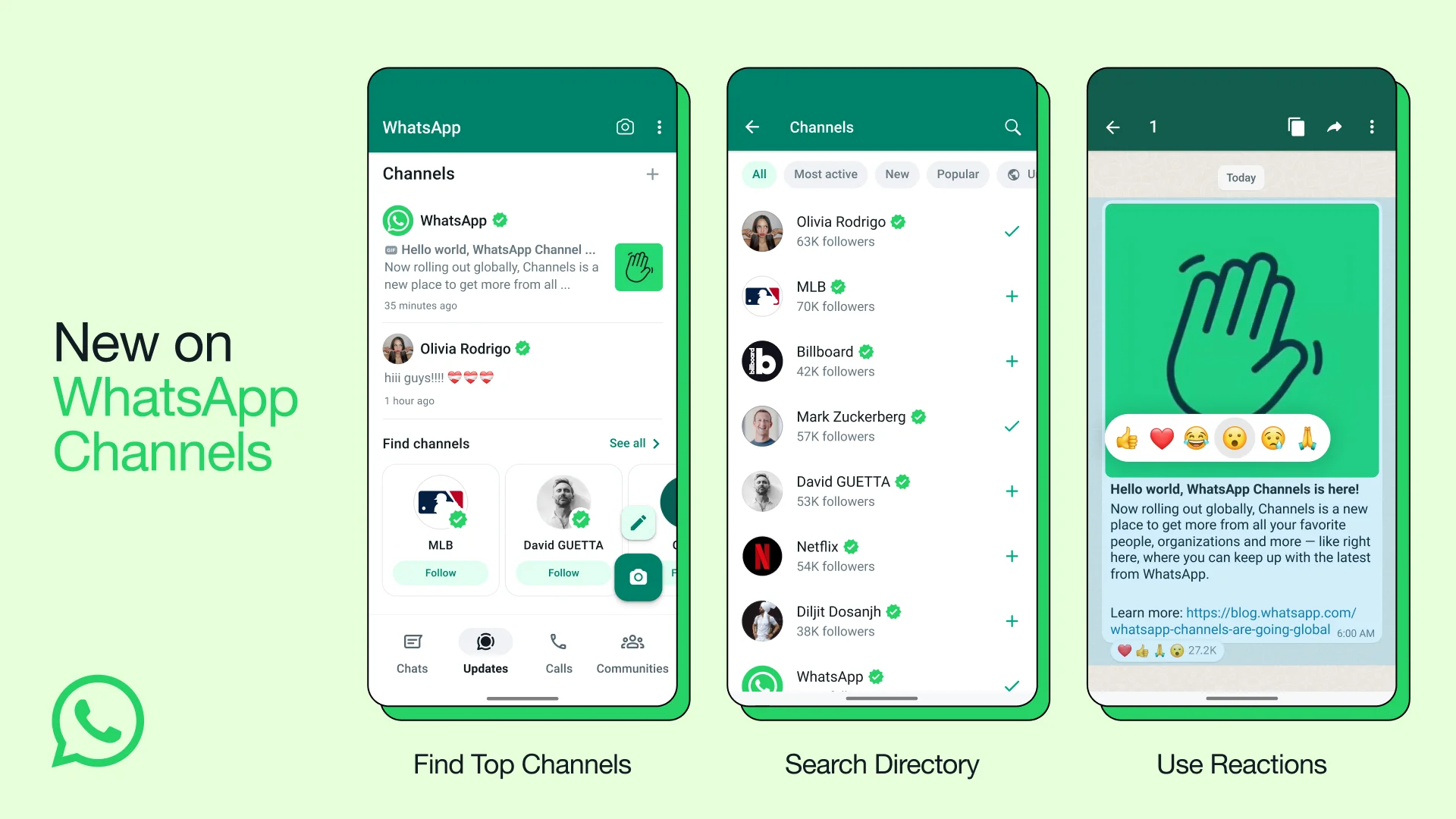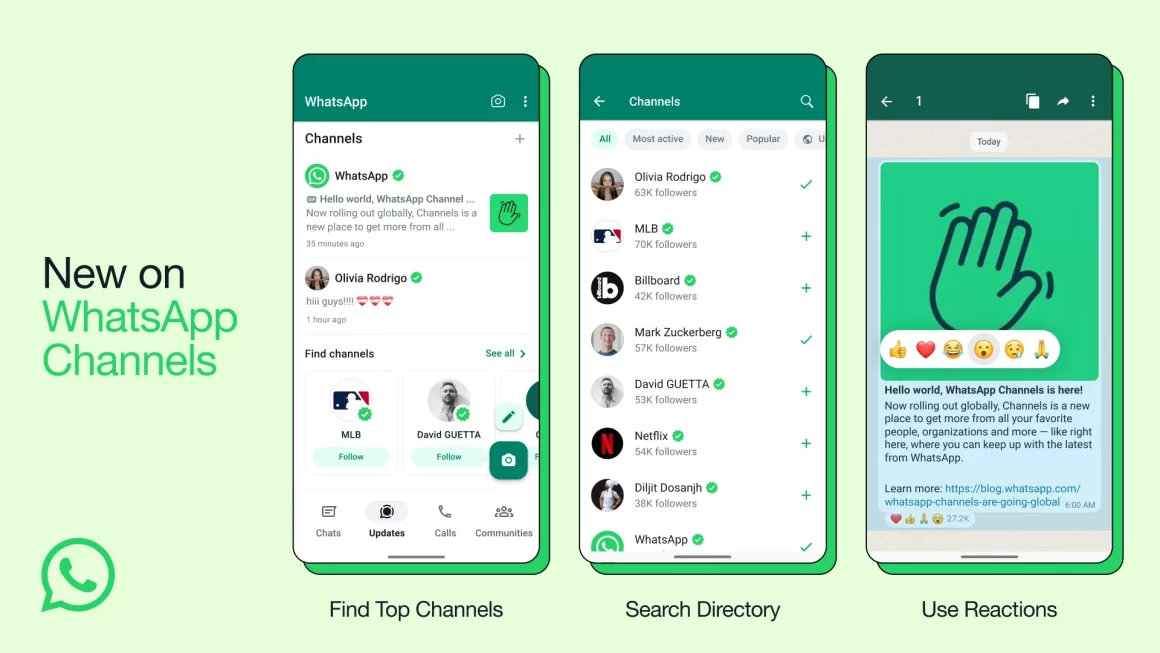 This groundbreaking feature allows users to selectively join channels based on a variety of factors, such as the number of followers, level of activity, and much more. WhatsApp enthusiasts can curate their channel subscriptions to ensure they are always connected to the most popular and engaging content.
It is important to take note that in order for WhatsApp users to gain access to a channel, they must possess a legitimate invite link. In order to safeguard user privacy, the contact details of the channel owner, including their phone number, will not be disclosed.
WhatsApp Channels messages will remain accessible for a duration of 30 days. Also, channel members are bestowed with the power to express their reactions to the shared messages. However, it is worth noting that these reactions are limited to mere expressions and do not grant them the ability to directly respond to said messages. In addition, it is worth noting that the messages transmitted through the channel lack end-to-end encryption, thereby compromising their security.
While it may take a little time for everyone to gain access to this feature, rest assured that WhatsApp Channels will be available to all users in the near future. Stay tuned for more updates on this game-changing feature!