Perhaps you've done some research on VPNs and you are wondering, "Do I Need a premium VPN?" This is a popular question among those who are unfamiliar with the advantages of having one. The simple answer is yes, paying for a VPN is smart, particularly if you value online privacy and encryption while browsing the web.
Virtual private networks, or VPNs, allow one's computer to connect to a private network while utilizing a public internet connection. VPNs mask an IP address, making online activity nearly untraceable. Continue reading to learn more about why a paid VPN is important as well as other reasons why a VPN is important in general.
There are reasons why you should use a VPN in general
VPNs provide security on public networks
If you routinely use public WiFi connections, you have no way of knowing who else is using it. How can you tell if the network is genuine? There's also a chance that hackers are intercepting traffic on that WiFi network.
Connecting to an open WiFi network, such as this one, can expose your device to a variety of security risks, including a man-in-the-middle attack. Connecting to an open network using a VPN for wifi, on the other hand, encrypts your data and protects it from prying eyes.
VPNs shield you from your internet service provider (ISP)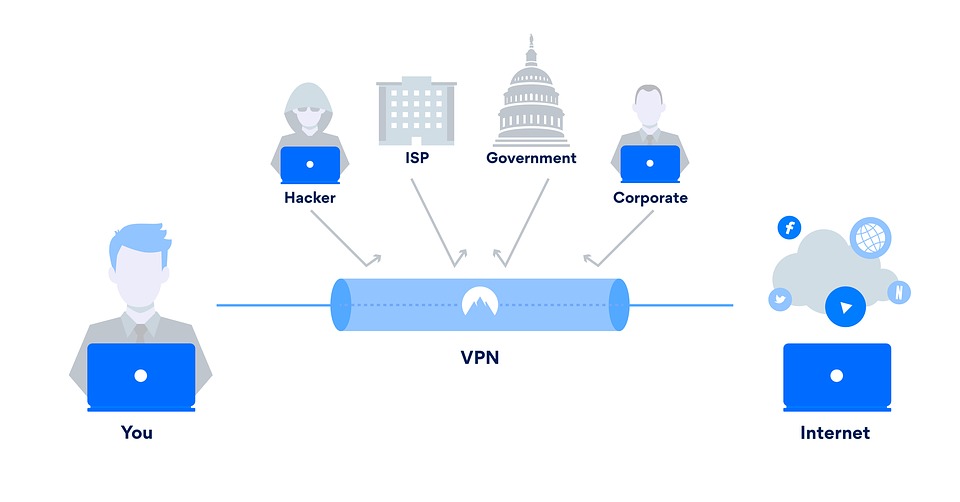 When you browse the internet from your own home network, hacking is less of a concern. At home, however, it's your internet service provider to keep an eye on. ISPs hold vast amounts of information about you and your internet habits.
The government, for example, has allowed Internet service providers the authority to sell your personal information to third parties. Furthermore, individuals' freedom to choose ISPs is frequently limited. Only one or two ISPs provide wired internet connectivity in some neighborhoods and cities. Setting up a VPN prevents ISPs from selling your data to third parties and profiting from your internet usage statistics.
In totalitarian countries like China, where your browser history may land you in jail, this fear is much more serious.
VPNs allow you to change your online location
VPNs are particularly useful if you live or travel outside your home country. Because websites are localized to your present location, you may find yourself using websites in different languages if you don't utilize a VPN. If you are traveling outside of Nigeria, you can use a VPN to connect to a familiar location and browse online pages in your native language.
You can also go in the reverse way. You can use your VPN to access a foreign location from your house in order to legally view TV or movies from another country. A VPN also protects your identity when browsing foreign sites on the internet because it channels your internet traffic.
Setting up a VPN is simple and affordable
Setting up a VPN, regardless of whatever VPN service you use, is simple and straightforward. The first step is to download the app for both your desktop and mobile devices provided by your VPN service. Check to make sure it's utilizing your correct location after creating a username and password or logging in with your existing information. Most VPNs offer pretty good discounts throughout the year with their VPN deals.
VPNs encrypt everything you do on the internet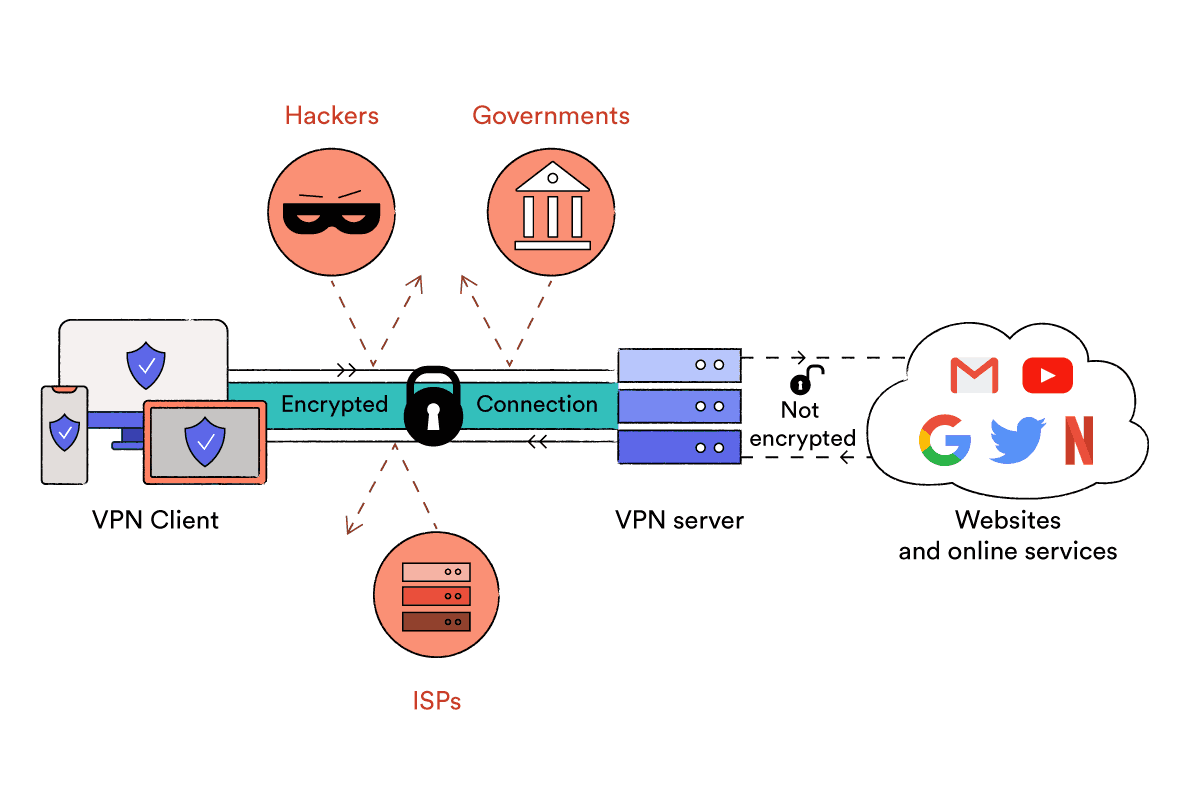 In the end, the choices you make online are all your own. Using a VPN, on the other hand, allows you to encrypt all of your data. This is becoming increasingly relevant in an age when gaining access to other people's personal information is a major problem.
The use of a free VPN has its drawbacks
If paying for a VPN is out of the question, you can use a free VPN instead. However, there are a number of disadvantages and problems associated with using a free version. When it comes to choosing a VPN, the saying "you get what you pay for" holds true. The more money you're prepared to put into a VPN from a trusted provider, the more secure your data will be. However, you can still utilize a free service if you pay attention to the information below while selecting a good VPN provider.
One of the primary benefits of utilizing a VPN is that it protects you from hackers. Some free VPNs, on the other hand, really put malware on your devices, which is a major security problem when using the internet.
Many free VPNs sell your data to others, despite the fact that VPNs are supposed to secure your data from third-party snoopers. This information is generally used by third-party snoopers to better target adverts to specific persons. Whereas a VPN is meant to be your data's defender, many hands it off to the highest-paying third-party entities.
Finally, free VPNs frequently have data limits and only cover one or two devices. They don't always have the fastest connections, so downloading 4K videos and huge files takes longer than usual. Many free services will persuade you to upgrade to a paid version in order to acquire the data use you desire. At this point, it may be preferable to simply get a VPN from a trusted provider.
If you decide to use a free VPN service, keep these factors in mind.
Free Vs Paid VPNs
Users pay for a VPN subscription, which is how paid VPN companies make money. They then put that money into their infrastructure, add new features, and seek to give the best customer experience possible. Because long-term customers are the foundation of their company strategy, it's critical that they look after their clients and retain a positive reputation.
The main advantage of a free VPN is that it is free. People don't expect high-end service when they get something for free, and the bar for quality is set to low. If you pay for a membership, though, you can anticipate faster speeds, more services, and more secure encryption.
Privacy
The capacity to keep your personal information private online is known as online privacy. It entails protecting the government and other organizations from seeing your personal information.
The following is how privacy varies from security:
Your capacity to control who gets access to your personal information is known as privacy.
How you and other entities protect your personal information is referred to as security.
We run into our first issue with free VPNs based on these definitions. A paid VPN receives payment in exchange for encrypting your data.
How can a free VPN generate revenue? After all, servers, hosting, and technicians all have an expense.
While most free VPNs claim to secure your data from third parties, they really sell it (to third parties). This is how they make money, and it's a pretty deceptive method of doing it.
A bait-and-switch strategy is another way for a free VPN to gain money. This means they entice you in with a free VPN, then charge you if you exceed a specific bandwidth limit. While not as awful as selling your data, they may instead provide a trial period.
A premium VPN will make it clear that it will neither log or sell your data. They will respect your privacy and many will accept Bitcoin or other anonymous payment options.
You must realize that free is an uncommon occurrence.
Service to Customers
There are several high-end providers, and excellent customer service is one of the most important selling aspects of a reliable VPN. Having access to a live person via chat 24 hours a day, seven days a week is a big perk that many VPNs don't provide. Free VPNs, in particular, suffer from poor customer service because they do not make enough revenue to fund it.
You must keep in mind that when a service is provided for free, the provider is operating on a razor-thin profit margin. It will not be possible to provide customer assistance similar to that of a paid VPN. A free service may also have long wait times for customer service.
You need to be able to troubleshoot when choosing a business to protect your most sensitive data. Customer support is a top priority, whether it's through a real person or a well-designed FAQ database. On average, free VPNs do not provide even mediocre customer assistance.
Speed
When you connect to the internet solely through your ISP, you will receive the advertised speeds. There will always be some latency while using a VPN, which might make things like gaming or streaming more difficult. One of the most significant differences between VPNs is the amount of time their service takes to slow down your normal connection.
Free VPNs will attract a larger number of users since, well, they're free. This will cause their servers to slow down, increasing VPN latency. Using a paid VPN will result in fewer people or more servers, which will reduce latency in any case.
Many ISPs restrict your data if you use "too much," which is another way VPNs save your connection speed. Throttling can be avoided by utilizing a VPN to prevent your ISP from detecting how much data you're consuming. Free VPNs frequently employ outdated security standards, making data leaks more likely to be noticed by your ISP.
Finally, paid VPNs have more resources to invest in improving their servers and networks. Free VPNs can't compete with superior hardware when it comes to privacy and speed.
Security
To make money, free VPNs frequently use the cheapest components available. Using older protocols like PPTP, which has been around since 1995, is one of the ways they save money. This outdated protocol is significantly less safe than modern security methods.
The NSA has broken PPTP security, and the exploits are now available online for thieves to use. Cutting corners to save money means that free VPN providers are putting their customers at risk.
Paid VPN services often employ SSL encryption or L2TP with IPsec. Layer 2 tunneling protocol (L2TP) establishes a secure connection, whereas IPsec encrypts data. This method is far more secure than the previous PPTP connection method.
Furthermore, free VPNs are notorious for infecting your device with adware or worse. Even if a free VPN isn't aiming to infect your computer with malware, the adware it installs is still dangerous. Criminals could be able to access your data through this method.
A free VPN will never be able to match the level of protection offered by a well-maintained paid service.
Also check: How to use online Dating Apps Safely
Reliability
Because free VPNs have fewer servers, it can be difficult to establish a secure connection. Even if a free VPN isn't doing anything improper, thousands or millions of other individuals will be accessing the same servers. This will result in crashes and disconnections, exposing your data to others looking to steal it.
A free VPN will not include additional features such as a kill switch, which will deactivate all apps if the secure connection is lost. If you torrent, this is a significant deal that can get you in a lot of trouble. Worrying about whether or not you'll be able to connect to a server is a problem you don't need.
There's also the issue of a limited network. Free VPNs frequently use sub-optimal servers or connect to someone else's network. This implies you'll have access to a much smaller worldwide network, limiting your capacity to connect.
With fewer options for connecting, the service becomes even less useful. Even something as basic as watching movies online can necessitate the use of international servers. Free VPNs will either not have them at all or only have a small number of them if they do.
Then there's the general issue of streaming. Netflix and other streaming powerhouses have beefed their security efforts to identify and block VPN IP addresses. Even paid VPNs have problems accessing Netflix, thus a free VPN will never be able to do so.
While not all paid VPNs will have the same server coverage as free VPNs, almost all will be better. When you factor in the difficulty of streaming, free VPNs become significantly less appealing.
Is it true that people pay for a VPN?
VPNs are a great buy that is well worth the money! Your Internet service provide (ISP) can trace the websites you visit as a result of utilizing your home internet connection, and then sell that information to marketing companies. Your internet service provider keeps track of all of your online activities.
Is Vpn Worth the Money?
Paying for a premium VPN is a smart decision, especially if you value your online privacy and encryption, to give a quick answer to the question. VPNs hide the addressee's attempts to make online actions almost untraceable in order to hide an IP address.
Conclusion
So, how can you know which VPN is best for you? While a free VPN may appear to be a tempting alternative, using one puts your security and privacy at risk. Unlike premium VPN services, free VPN providers must find other ways to make money. Some free VPNs may only provide a limited version of their service, compromising your security. Some free VPNs may potentially sell your data to make money in some circumstances.
Paid VPNs are paid for a reason they want to keep their infrastructure running and give you the best service possible. In the end, it's worth it to be able to surf the web with confidence.
When it comes to cybersecurity, you must take all necessary precautions to ensure your safety. Otherwise, you may end up paying a lot more money in the long run.