Posting videos on WhatsApp status can be a time-consuming process that seldom yields the desired results. Venlow Mod Apk is a free video codec created to optimize videos to fit vertically in your WhatsApp status and compress them without requiring you to use any video editing apps. Manually compressing your video so that it appears vertically without distorting the quality of the video can be a time-consuming process and most times mobile video editing apps are not straightforward to carry out such a process.
Venlow is a minimalist app specifically designed to carry out such operations without wasting your time. To use Venlow, simply choose the segment of the video you want to share on your status and Venlow will trim it to a vertical orientation for you. Venlow requires Android 7 or above to function properly.
Yes, it is available for free download. If you pay to upgrade to the premium version of the app, you'll have access to more video editing features, including the ability to remove watermarks. But you do not have to pay for that because we are sharing Venlow Mod Apk Premium for free to download and gain access to all the premium features. Even though the Mod Apk will provide free access to the premium features for free, we strictly advise you to pay for the app if you have the money and only use this mod for testing.
Description of Venlow Premium
Venlow Mod Apk Premium Unlocked is a free video app for mobile devices created by Irshad P I. It's a useful application that allows users to optimize their Whatsapp video statuses. It converts videos to a vertical orientation for use with the Whatsapp messaging app and other social networking sites.
Venlow joins the likes of Whatsapp Sticker Maker and Whatsapp Friend Search as one of the numerous applications available to improve the user experience and functionality of the ever-popular Whatsapp messaging service. It makes it simple to generate fullscreen vertical videos and publish them online without sacrificing significant quality.
Venlow Mod Apk has a straightforward and user-friendly UI. When you first launch the app, you can begin editing your videos straight away by selecting the first option, Select Video. Once you've made your selection, you'll be taken to an editing screen with a video seek bar at the top, which you'll use to highlight the area of the clip that needs to be cropped. Then, at the bottom, click the gear button, select "Crop To Fit," and click Continue.
After you've finished, you can either save or share the video right away. Venlow's settings menu is also accessible from the main screen. You can specify the maximum duration of videos in the free version. The premium version, on the other hand, allows you to choose the quality and bitrate of your videos. There are several settings to choose from, as well as the ability to remove watermarks.
Finally, keep in mind that the amount of time it takes to process videos is significantly reliant on the hardware. The more powerful your device is, the faster your videos will be encoded.
Features Venlow Mod Apk Premium
Compress your videos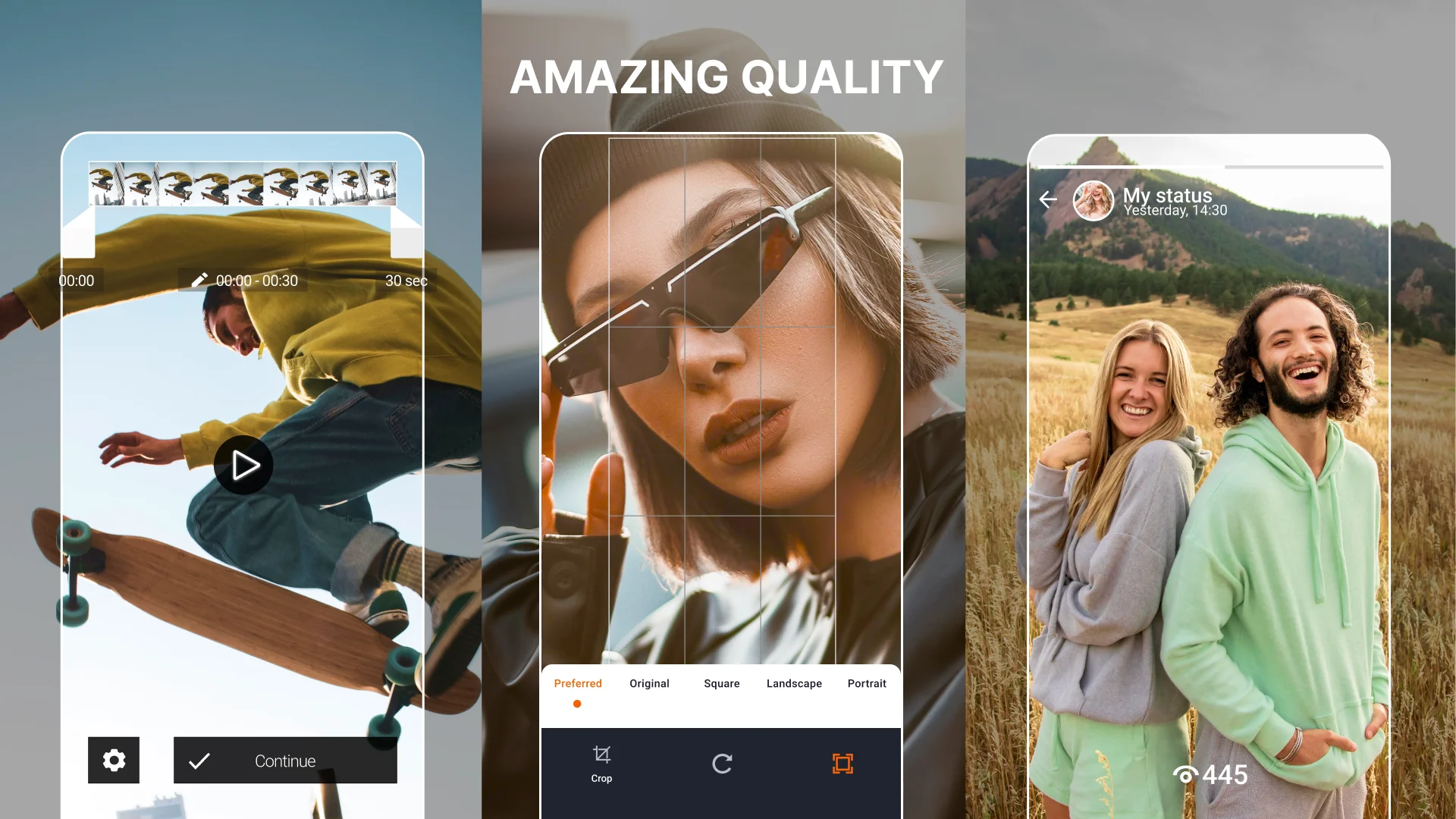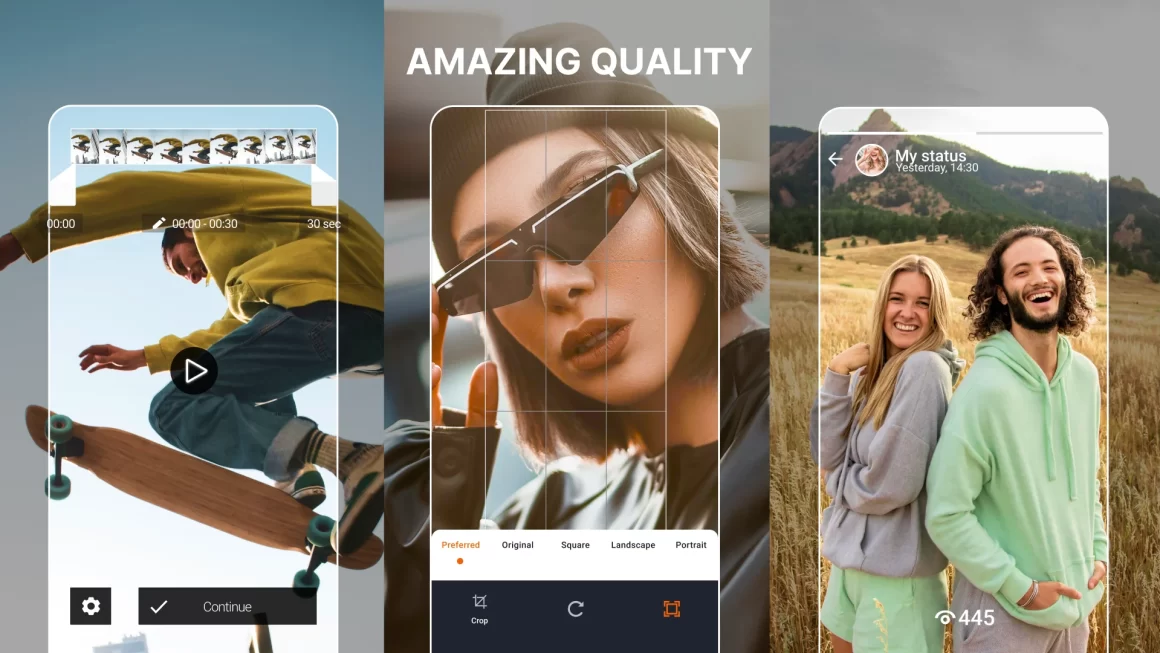 Video files are typically fairly large. When uploading to Whatsapp, Facebook, or Twitter, this can be an issue. Uploading and downloading large video files can take a long time. Furthermore, they might use up a lot of storage space on your device or on the cloud.
Unless you really require the highest definition, compressing video files to make them smaller and lighter is a smart idea. This will speed up your video creation and editing process by reducing upload and download times. Exporting, sharing, and loading smaller files is easy.
Simple interface
Unlike Renderforest, Venlow has a more sleek interface than its competitors, making navigating straightforward and quick. The user interface is divided into several sections, including the start video, help, settings, and about page.
When you click on start the video, the app displays specific editing choices on the timeline that are easy to browse. Changes to your video edits are saved automatically, so you don't have to remember to save them.
Crop videos with Venlow
This app is suitable for both beginners and experienced video editors. The app has excellent video cropping capabilities for social media platforms such as WhatsApp, Instagram, and Facebook. You can also utilize mobile capabilities like combining crop video.
You can edit the length of the video, trim it, and clip out any undesirable parts. If you're an influencer who needs to create, crop, clip, or cut mobile videos for your Whatsapp stories or YouTube like a pro video editor, this is a fantastic tool.
The app has already generated sizes that are pre-set for certain prominent social media, so you won't have to waste time making squares. All you have to do now is choose the one you need.
Creating Stunning Video Statuses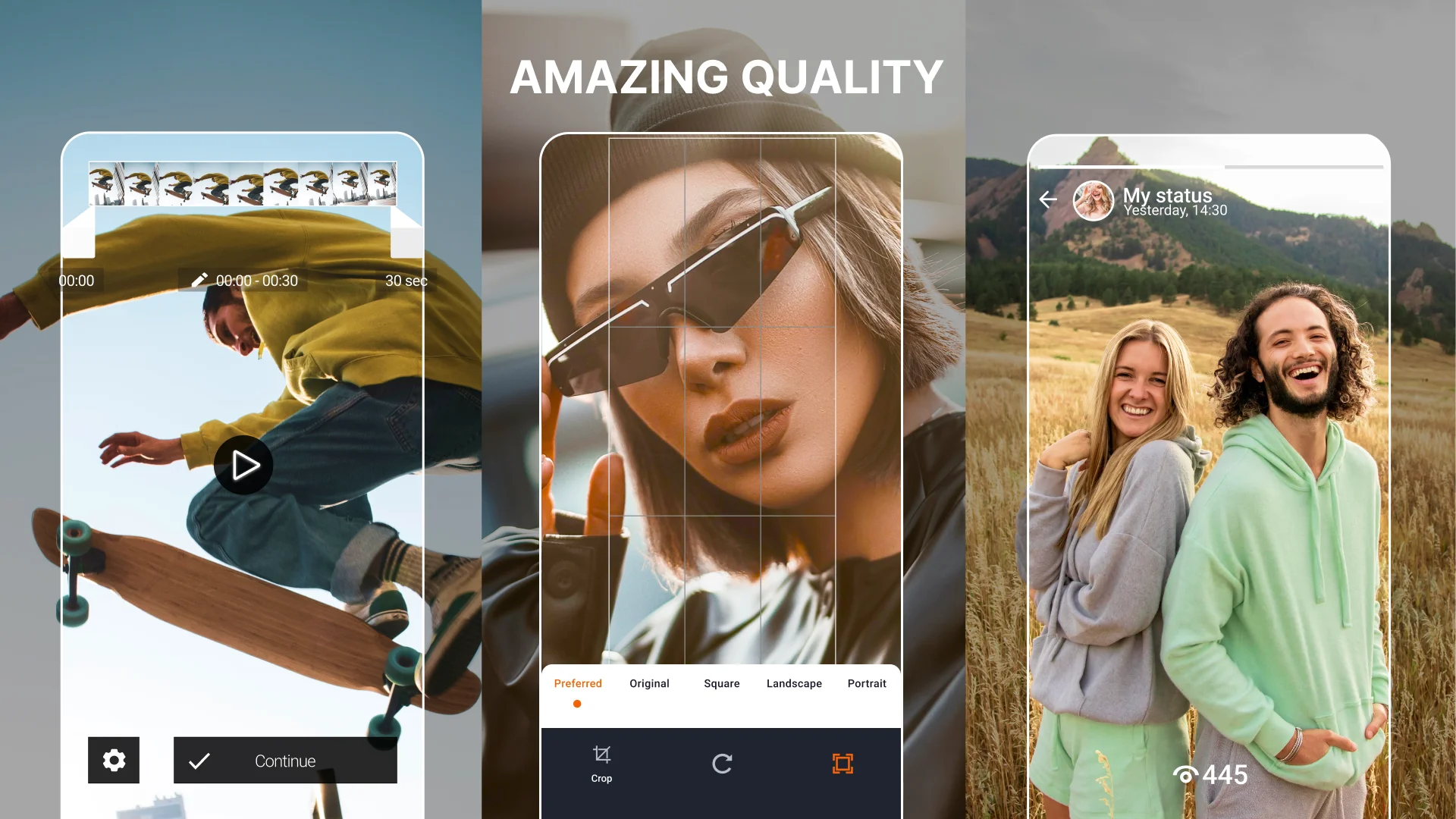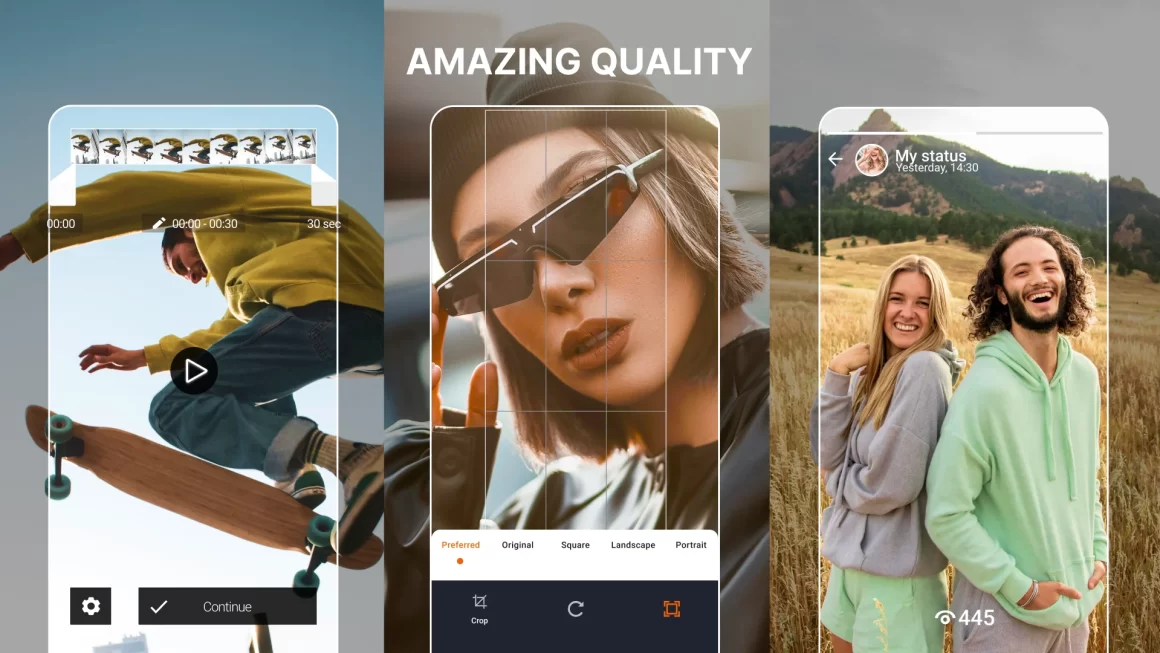 With Venlow, you can turn ordinary moments into extraordinary video statuses. Whether it's a birthday celebration, a scenic view, or just a day in your life, this app lets you weave them into captivating stories that resonate with your audience.
Rich Media Library
Venlow boasts an extensive media library filled with a diverse range of stickers, filters, music, and templates. You'll never run out of creative elements to make your videos pop.
In-Built Editing Tools
Venlow HD Video Status Maker comes equipped with a set of editing tools that allow you to fine-tune your videos. Crop, trim, add text, apply filters, and more – all from within the app.
Instant Sharing Options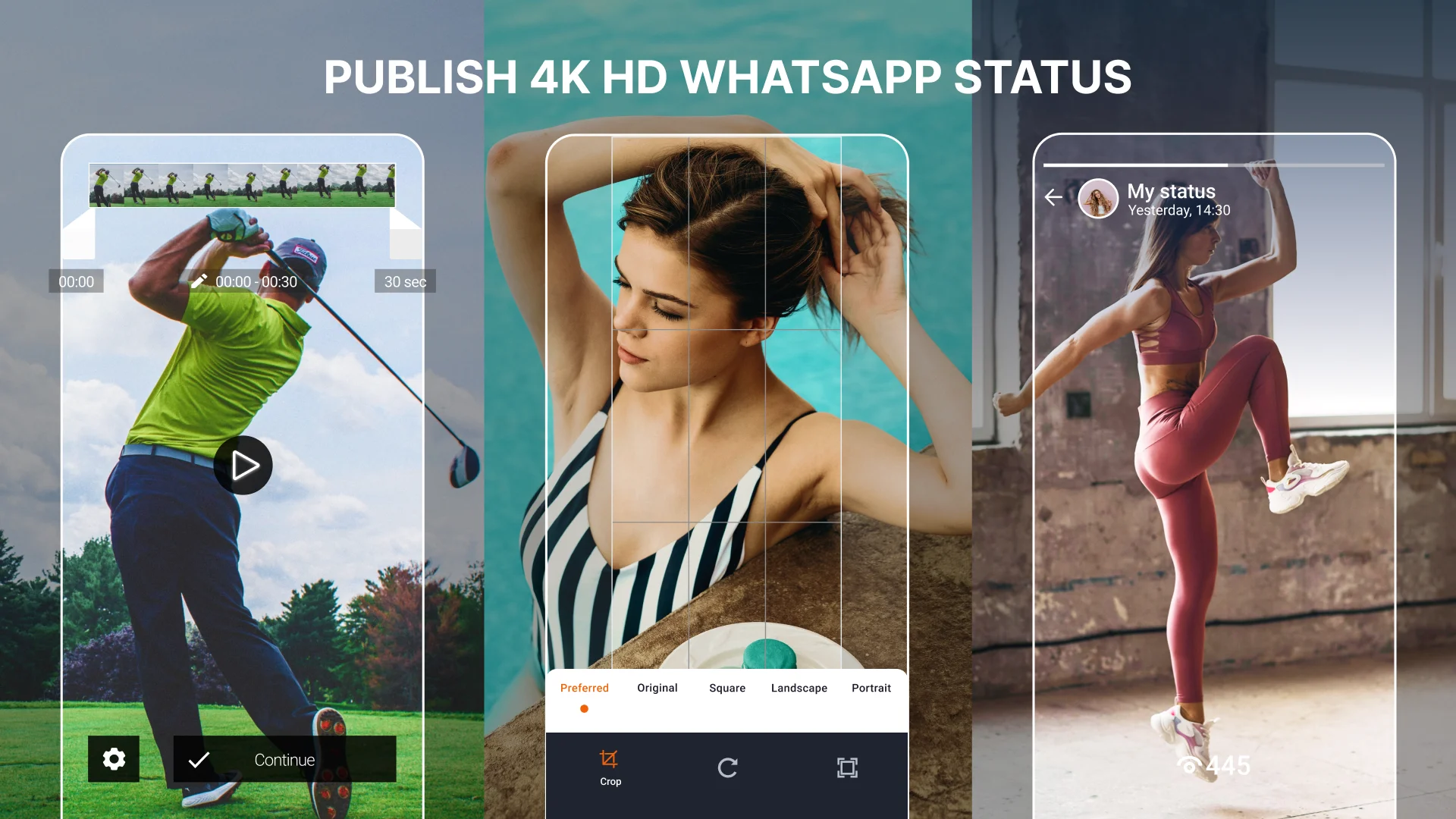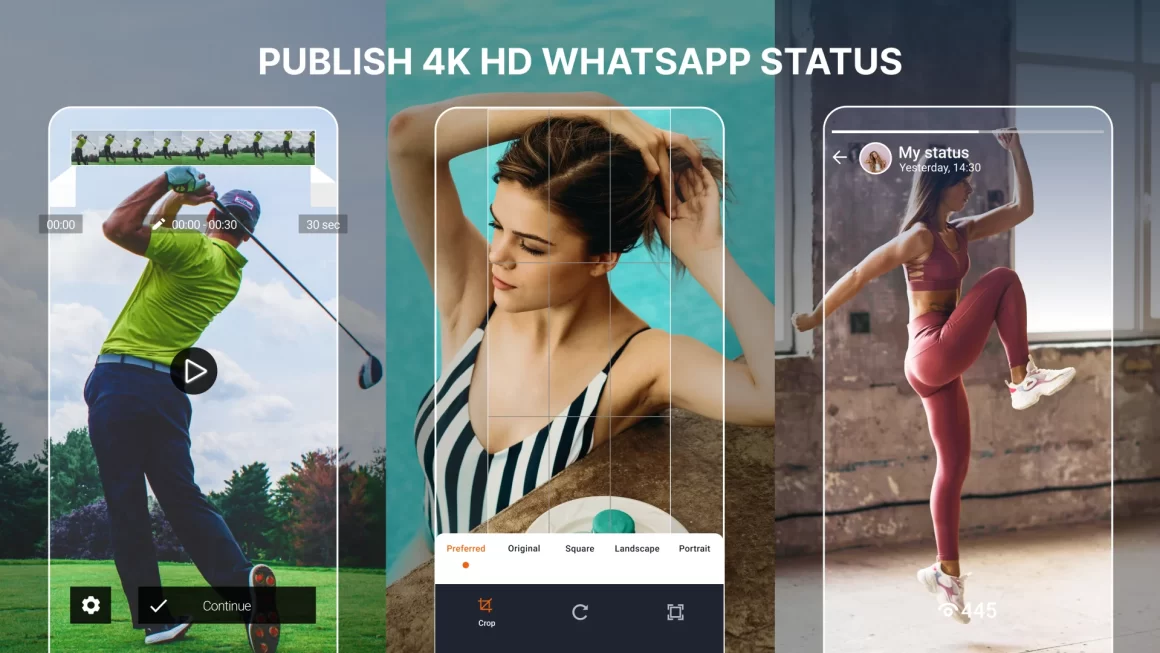 Once your video status is ready, Venlow provides seamless sharing options. Share directly to your favorite social media platforms, including WhatsApp, Instagram, Facebook, and more, with just a few taps.
| FILE INFORMATION | |
| --- | --- |
| MOD APK File Size: | 133 MB |
| Android Version | 7+ |
| Developers: | ZipoApps |
| Modifiers | – |
| Category: | Tools |
| Version: | V1.1.0 |
| Updated Date: | 18th September 2023 |
You can easily download Venlow Mod Apk Without Watermark from the below link and follow the step-by-step guide on how to install the app.
<
Conclusion
Venlow's ability to easily upload a video to our WhatsApp status is fantastic. Because you can choose which segment of the video to upload, you have total control over the end result.
Venlow has no learning curve, even if you have no experience with video editing. However, if you want assistance, there is an in-app support feature. Venlow Mod Apk is the tool you need to update your WhatsApp status if you're a frequent user.
It's worth noting that compressing files can lower the quality of your video. For the most part, though, this isn't a major problem. Furthermore, Venlow keeps most of the quality.
Frequently Asked Questions
Q1: Can I use Venlow Mod Apk on both Android and iOS devices?
Venlow Mod Apk is primarily designed for Android devices. There may be alternative versions for iOS, but they come with varying levels of risk and reliability.
Q2: How often does Venlow Mod Apk receive updates?
Venlow Mod Apk is regularly updated to ensure compatibility with the latest content and improved performance. Updates typically roll out as new content becomes available.
Q3: Can I use my own media in creating video statuses?
Absolutely! Venlow allows you to import your photos and videos to create highly personalized video statuses.
Q4: Is my personal information safe while using Venlow Mod Apk?
Venlow Mod Apk prioritizes user data security, but there are inherent risks when using unofficial apps. Stick to reputable sources for downloads and exercise caution when providing personal information.
Q5: Can I revert to the official version if I encounter issues with Venlow Mod Apk?
Yes, you can uninstall Venlow Mod Apk and reinstall the official version from your device's app store if you encounter problems. Be sure to back up your data before making any changes.